WoW
Apr 29, 2015 12:10 pm CT
Patch 6.2: Check out Pepe's new costumes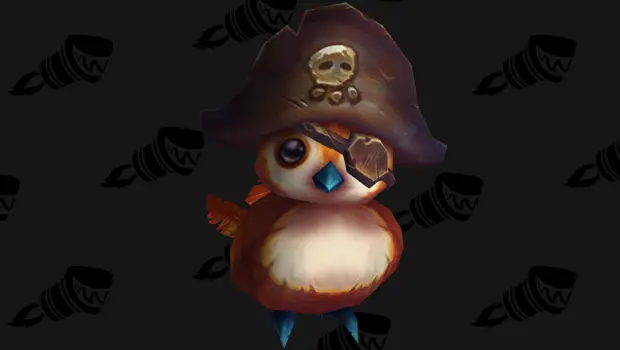 Though their existence was previously datamined, in the latest patch 6.2 PTR build we can now see Pepe in his new costumes! You can now find pirate Pepe in A Tiny Pirate Hat, or ninja Pepe in A Tiny Ninja Shroud. Pepe's new styles also include the Viking look with A Tiny Viking Helmet, or if that isn't your style this season, then perhaps you might try your Pepe in A Tiny Plated Helm. You can view them all on Wowhead, with links to the model viewer for a closer look.

Finding Pepe in his various costumes not only will add more style to our favorite tiny bird, but will also garner the achievement I Found Pepe! If you just want to play with your bird (with or without costumes), you can of course still receive a Trans-Dimensional Bird Whistle from the achievement What A Strange, Interdimensional Trip Its Been. Similar to how the achievement is earned by having Pepe on your head while killing the listed bosses, this toy allows you to have him on your head without returning to your garrison!
As a fan of Pepe, these changes to 6.2 are certainly exciting for our little friend. From something that appeared as a small surprise to now having a fan following of his own, Pepe has certainly come a very long way.