BlizzCrafts: Warcraft and StarCraft in cookies, cakes, and other foodstuffs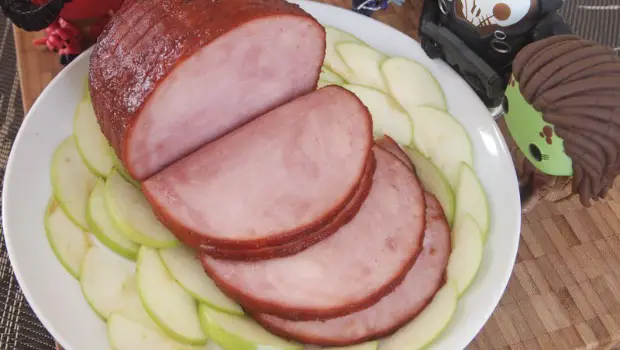 We may love our games, but we have to step away from the keyboard for food and drink now and then. But there's no reason we can't take our gaming to the kitchen with us (and, no, not just by bringing our laptops along). Blizzard's games have inspired creative chefs to make foods that come from or represent their favorite gaming universes. So today we've rounded up our very favorite Warcraft, StarCraft, and other Blizzard-themed foodstuffs. Come along for a tasty culinary adventure!
Gaming meal-planning
Perhaps it's no surprise that a lot of the edibles in are roundup are cookies and cakes: they're both delicious and easy to decorate with whatever theme you might desire. But some of our favorite gaming foods are straight-up meals — often inspired by World of Warcraft's cooking recipes, but sometimes driven by pure creativity (as in the recipe pictured above). Here are some of our favorites:
Eat Game Live has a ton of great gaming recipes (and we've even talked about our favorites before), but the latest to make us want to head to the kitchen is the Ham on the Core Ham. With a joke like that, we knew it could only be a matter of time before someone cooked up a version. But if ham isn't your thing, might we also recommend Gorgrond Chowder, Green Curry Fish, Rylak Crepes, or Well Played Ravioli (because justice demands ravioli)? If none of that strikes your fancy, though, there's plenty more.
Though Warcraft is only a small percentage of the available recipes, we bet you'll enjoy The Geeky Chef.
NEW #RECIPE UNLOCKED: Tasty Cupcakes inspired by @Warcraft !! http://t.co/ahEEwa3mvo pic.twitter.com/NLk5GLrCTW

— LittleMissNerdChef (@missnerdchef) March 13, 2015
Though we weren't planning on getting into sweets in this section, we couldn't resist the Tasty Cupcakes by Little Miss Nerd Chef. However, she has other Warcraft and similarly geeky foods on her site, which is well-worth browsing. Want to see how she comes with her recipes? Check out our interview!
Sweet treats
Have a sweet tooth? We have cookies, cakes, and a single, solitary pie to satisfy.
@redbullESPORTS @StarCraft @RedditStarcraft Just made some #cookies for public viewing with some frineds! :) #sc2 pic.twitter.com/gt7Xh5IN0o

— Moritz (@_MoRe95) September 21, 2014
So @KeevaTBJ made me a Baneling @StarCraft cake for my birthday pic.twitter.com/WSuCTrJYTc

— Mark (@Klutar) February 22, 2015
One of my coworkers brought this amazing #StarCraft cake into work today! My life for sugar! pic.twitter.com/bSSVAEH2Q6

— Robin Khamsi (@RobinKhamsi) February 18, 2015
@StarCraft My gf made me a Starcraft cake for my birthday! @Hannalou91 #SC2 I'm such a kid! pic.twitter.com/E8FNK7ZgU7

— Carl Gentry (@Sandiagos) August 5, 2014
@Warcraft Warlocks also love cake! Baked and painted by Alena Masyutina http://t.co/QzpybD9Ive #wain #kuwait . pic.twitter.com/6mG0daLbEB

— Wain Kuwait (@wain_kw) January 12, 2015
This is how nerds celebrate birthdays! DQ ice cream birthday cake for the boyfriend. @Warcraft pic.twitter.com/OJGOgc6k0B

— Nicky (@iamnotmyown76) December 3, 2014
So we had this amazing @Warcraft Murloc cake at a surprise birthday this weekend! pic.twitter.com/0AZt9W7u8A

— Goodband (@georgegoodband) June 22, 2014
You are not prepared, to try my sugar cookies! Very happy with the icing. @donaber1 @Warcraft #Warcraft #cookies pic.twitter.com/D8LVIdYsDH

— Hatell (@HatellofElune) April 28, 2015
#Warcraft cookies close up. I wish you guys could smell the divine vanilla scent on the icing. pic.twitter.com/Hm0HbsO9BJ

— lavendar fry sauce (@malytwotails) November 15, 2014
Tastes like home. Pecan ("crescent") @Hearthstone cookies, just like innkeeper Gryshka used to make. @Warcraft pic.twitter.com/CiFZyhlur4

— Gryphus82 (@Gryphus82) April 14, 2014
@Faience So tempted to throw my pie in your face… pic.twitter.com/aD61wy6hh9

— Libby Block (@LibFeathers) May 1, 2015
Friend's wedding cake. For the horde! #Warcraft pic.twitter.com/3DQzfgu6QU

— Deflector (@Deflector_) April 7, 2015
Want to make your own treats? This video will walk you through making your own Hearthstone card-back cookies!
That's all for BlizzCrafts this week — but check back next week for another selection of cool Blizzard-themed crafts! Have Blizzard arts and crafts of your own you'd like to see on Blizzard Watch? Send them our way! Submissions and suggestions should be sent to liz at blizzardwatch dot com.