Hearthstone developers discuss Blackrock Mountain card balance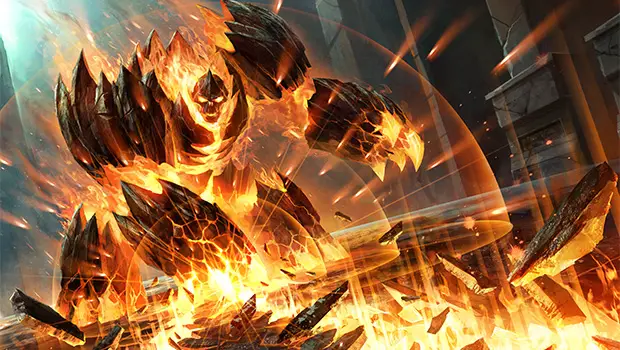 PC Gamer recently published a Hearthstone interview with Senior Producer Yong Woo and Game Designer Mike Donais. Aside from the recent 30 million player milestone, they touch on a variety of topics ranging from the new cards released with Blackrock Mountain and the possibility of ladder changes.
With regards to card balance, Dragon decks are still being tinkered with and if those decks don't end up seeing action in tournament or competitive play, they're okay with that. That being said, some fun cards shook up the scene a little. We all knew the impact that Emperor Thaurissan, Quick Shot, and Flamewaker would have, but even the developers were surprised at how popular and strong Grim Patron would end up being. Alas, no changes to Dr. Boom as they feel that he's fine where he is (and I agree.)
Where the ranked ladder system is concerned, the community offered feedback to say it feels unrewarding. According to the developers, there's an ongoing discussion about changing the reward structure or extending the seasons, but they emphasized preserving the existing mindset of players enjoying the game for the sake of playing and not for specific rewards. Personally, I'd like to see combinations of dust, gold, or packs based on your ladder position, similar to Arena rewards.
Shaman decks have been recognized as being the weakest out of all of the classes. Lava Shock did help with some of the restrictions but it isn't enough. Maybe with the next expansion release, we'll see some changes and buffs. I love playing Shaman decks and their class theme with stronger cards with a slight drawback, but it certainly feels constricting and Fireguard Destroyer alone isn't enough.