The mind behind the edible gaming creations of Eat Game Live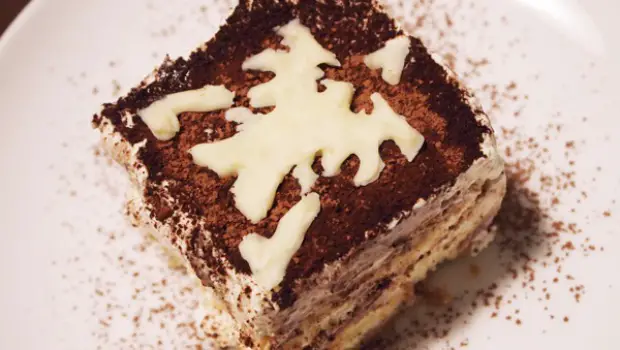 A gamer's got to eat, so why not eat delicious gaming-themed food? You can tell we're fans of good eats with geeky themes, and this week we caught up with one of our favorite food blogs: Eat Game Live, which not only has great food, but also great food puns that inevitably make us laugh. (Just check out the recipe list if you think food can't be both funny and delicious.)
We spoke to Kierstin to ask just how these gaming creations — like our current favorite, ham on the core ham — came to being.
Blizzard Watch: Your recipes come from a lot of different Blizzard games — do you play them all? What do you usually play?
Kierstin: Yep! Currently, I've been playing Diablo 3, Heroes of the Storm, and Hearthstone. I pop on WoW every now and then too. I'm very excited for StarCraft 2: Legacy of the Void and Overwatch as well.
BW: Why make gaming-based recipes?
K: I love gaming and I love cooking. I thought it would be a nice way to blend two of my passions into one cohesive thing.
BW: When did you start making game-themed recipes? Has your approach to making recipes changed over time?
K: I started writing gaming-themed recipes for the blog section of TeamLiquid in early 2012. I was incredibly serious about StarCraft 2 at the time (I probably spent 6 hours on 1v1 ladder each day), so I decided to create dishes inspired by StarCraft. I found a lot of parallels between build order strategies and cooking; this lead to a lot of my early dishes being named after various Terran build orders.
Though I've branched out into other games, I still treat writing my recipes like playing a game of StarCraft.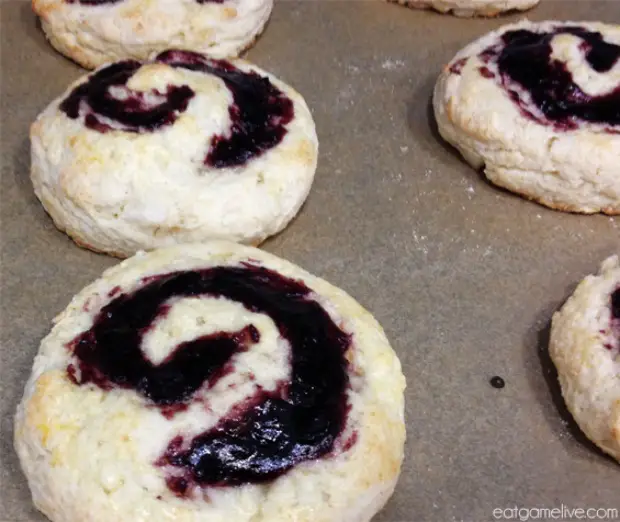 BW: I've seen a lot of recipes based specifically on Warcraft cooking recipes, but food based on Diablo, StarCraft, and Heroes of the Storm seems more rare. How do you come up with recipe ideas for each game?
K: I get inspired by just playing the games! Every time I look at an item or something on the map, I think to myself, "Wow, that looks really cool… How can I turn that into food?" Sometimes the recipes are just inspired by very silly puns, such as "Terranmisu," "Cyburgnetics Core," and "Reaper of Soles."
BW: Could you give us a step-by-step on what's involved in creating one of your recipes? How long do they typically take, from concept to cooking?
K: The time it takes to create a recipe from concept to cooking varies. Some recipes only take one try, others take many tries and iterations before I'm happy with the result.
To create a recipe, I start by planning out the design. Once I've figured out how to properly represent the in-game item, I begin picking ingredients and researching cooking techniques. Then comes the tasty part: cooking!
During the cooking process, I document each step in photos. If I'm happy with how the recipe turns out, I move on to editing the photos and writing up the blog post. However, if the recipe didn't go as planned, it's back to the drawing board!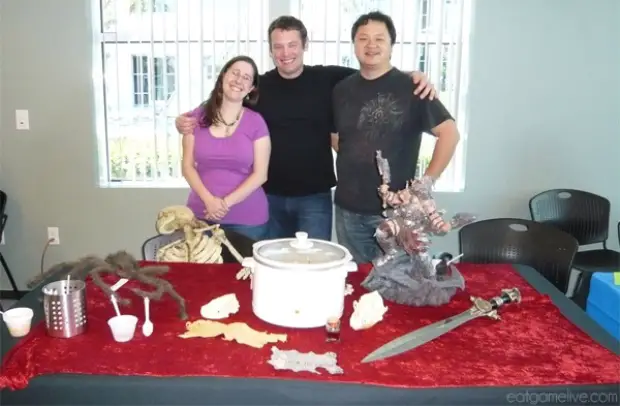 BW: Do you have a favorite of the recipes you've made?
K: I have a few favorites, but I'll just list the top 3.
The first is Diablo 3 Chili because Wyatt Cheng actually made it! Vaeflare photographed the festivities and even set up a Nephalem-worthy table setting.
The second is Hearthscones, mainly because I think it's my wittiest pun ever.
Finally, the third is Prime Evil Rib since prime rib is delicious!
BW: What are you working on right now (or next)?
K: I actually have a huge list of recipes that I want to create! I'm currently working on a Diablo recipe inspired by the Healing Wells scattered throughout Sanctuary. When I'm done with that, I have some HotS and WoW recipes in the works. I eventually want to work on cooking my way through all of the Draenor recipes (working on a draft for Calamari Crepes!). However, I'm completely open to suggestions, so if there's anything people want to see, I'll add that to the list.
That's all for BlizzCrafts this week — but check back next week for another selection of cool Blizzard-themed crafts! Have Blizzard arts and crafts of your own you'd like to see on Blizzard Watch? Send them our way! Submissions and suggestions should be sent to liz at blizzardwatch dot com.