Breakfast Topic: What's your favourite WoW expansion feature?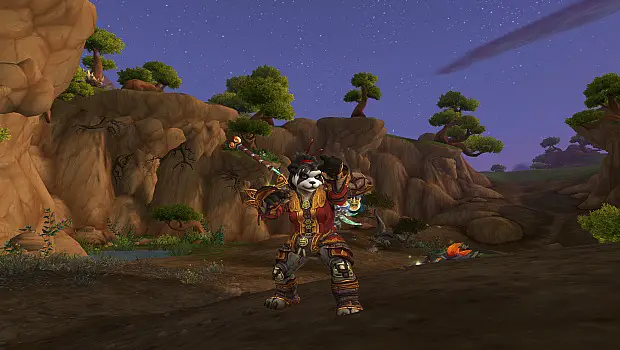 With all the discussion and debate among the community about the removal of flight from future World of Warcraft content, it occurs to me that this also marks an opportunity for us to reflect on features that have been introduced to the game over the course of various expansions. Recall, for instance, that flying itself was originally a feature from The Burning Crusade.
Some of the most obvious ideas that spring to mind when considering "additions" to the game include the dungeon finder in patch 3.3, looking for raid difficulty in patch 4.3, and finally flexible raid technology in patch 5.4. We can also widen the scope and include additions such as rated battlegrounds for PvP in Cataclysm, dual talent specialization added in Wrath of the Lich King, challenge mode dungeons in Mists of Pandaria, and even reforging in patch 4.0. Indeed, two of the biggest features added during expansions have been classes: Death Knights in Wrath, and Monks in Mists!
Suffice it to say, every expansion has brought something new to the table. Although Warlords of Draenor has developed the dubious honour of being known as an expansion that removed a great deal from the game, it has also brought an unprecedented amount of flexibility for various raid sizes, garrisons, and a new mythic level of difficulty for 5-player dungeons in patch 6.2. Timewalking as a feature will also make it debut in Warlords, though a great deal of the technology required for the feature has been in place since Mists.
Do community members have any particularly strong feelings (positive or negative) about features that have been added to the game thus far? Are there any features you wish hadn't been added or later removed as the case may be? Is there a particular delayed or scrapped feature that you're sad hasn't made it to into the game? Do you have any guesses about what future features Blizzard might be planning? Let me know in the comments below.