Overwatch: Symmetra gameplay video shows tactical moves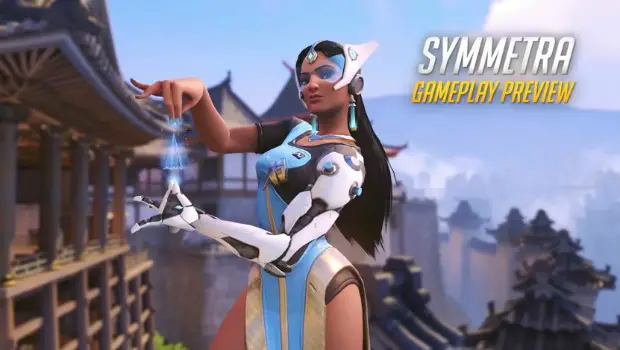 Symmetra isn't the flashiest of champions in Blizzard's upcoming first-person shooter, Overwatch. Rather than racking up the kills, she plays a deeper game, supporting her team with shields, slowing fields and teleports to help them get in the action and stay there. And when played with that in mind, she can be as useful as a healer if she stays out of Tracer's sights.
In the latest in a series of Overwatch gameplay preview videos, we get to see Symmetra in action. In keeping with her tactical design, she constantly plants turrets in key places that will slow passing enemies. She also places a teleport exit (the entrance being at her team's spawn point) next to the area they are suppose to defend, but it's too obvious and she later finds a hidden, but closer nook to place it in. I like how the game lets her know when her teleport field is under attack.
Her DPS isn't that great, though she can likely do a chunk of damage with her continuous beam attack against low health heroes that get tripped up by own of her slowing turrets. She also doesn't appear to have much health herself as Tracer takes her down easily many times. But if played defensively, she can likely help carry her team to victory. She's a good match for players that like to help their team, but want to stay off the front lines.
Don't miss our other Overwatch gameplay previews including Tracer, Hanzo, McCree, Mercy and Zenyatta. Overwatch is expected to go into closed beta in the Fall. You can sign up now.