WoW Leveling Bonanza: Felwood shenanigans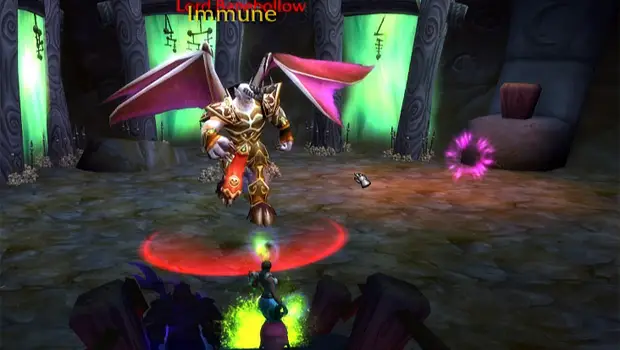 Last week on Blizzard Watch's WoW Leveling Bonanza we headed to Felwood, minus one green-haired gnome but full of the spirit of adventure. What kind of adventure, you ask? Why, the kind that leads us through half a zone's worth of quests, a horde of incredibly irritated imps, and more green ooze than you can shake an ooze-covered custom made furbolg beehive whacking stick at. Along the way we discovered that Alex is really good at that whole demon-enslaving thing, and really questionable about choosing new pets for Anne to tame. I don't think you're supposed to see the insides of the deer, Alex. In addition, we discovered the power of magic friendship rainbows, much to the disgust of our warlock's shriveled and fel-tainted heart.
Speaking of the unfortunate deer, or gazelle, or whatever it was before it slowly started to turn inside out — the poor little guy still needs a name, as well as the demonic pooch we acquired. Feel free to leave your suggestions in the comments below, and we'll see what strikes our fancy.
You can catch the full stream below, and if you like what you see, be sure to tune in each week when we stream live, Thursdays at 2pm Central on Twitch!