Breakfast Topic: Is the patch 6.2 shipyard feature floating your boat?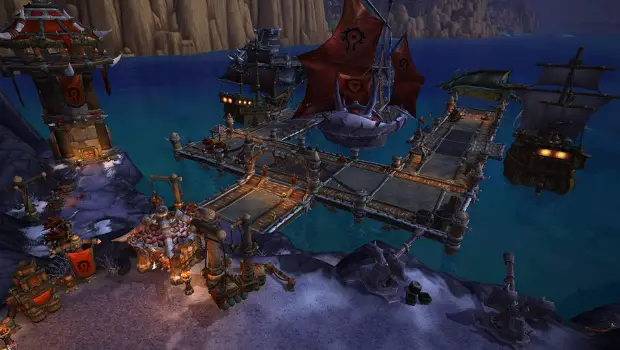 With the release of patch 6.2 on Tuesday came the next step in the Garrison mission game: shipyard missions. At first I was excited to build my shipyard and my first few ships. Then I was devastated when one of my ships sank to the bottom of the ocean. Then I was thrilled when I learned I could build more. Then I was annoyed when I saw the ship equipment blueprints were spread across Tanaan Jungle rares, quests and raid mobs. It's been a roller coaster ride so far and it's only been 48 hours.
Now that I'm settling in I've added the shipyard mission table to my list of Things To Do Every Time I Log On. I'm itching for more vessels, especially since one mission I just started will take two days to complete! But I seem to have plenty of oil,  so at this point I just need to work on the quest requirements for the level 2 shipyard, run Tanaan Jungle events for more oil and blueprints, and recruit a follower with the Greasemonkey trait out of my Inn for when a mission pops up at my Garrison that rewards oil. Since I'm excited to explore Tanaan Jungle, I'm looking forward to all of this.
Are you excited about the new tasks and rewards that come with shipyard and the fact that it forces you out of your Garrison and into the new zone, or is it just more of the same of the WoW Facebook timed mission game for you?