WoW
Jun 29, 2015 4:55 pm CT
Vanion discusses Hellfire Citadel and patch 6.2 with Ion Hazzikostas
Updated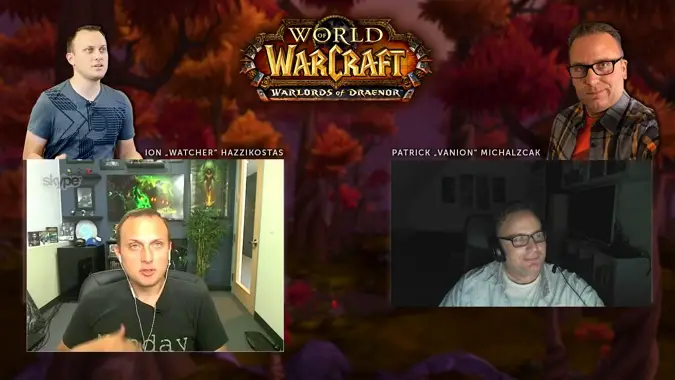 Blizzard's round of developer interviews continued today as Vanion sat down to interview Lead Game Designer Ion Hazzikostas over on Twitch.  Compared with other recent interviews, this interview focused more heavily on Hellfire Citadel and the raid environment in patch 6.2.  Arguably the biggest news of the interview was the confirmation that the datamined legendary rings of varying item levels can be obtained by using Crystallized Fel — an item that will drop once per week off of Archimonde on Normal difficulty or higher.  As a raider, I found this interview particularly interesting, but it still offered plenty of insight into systems beyond raiding.
Other highlights from the video include:
Hazzikostas hinting that Mythic Archimonde will likely have some surprises for players, although he doesn't specify whether those will be lore-based or simply Mythic-only mechanics.
A plan to add Cataclysm Timewalking weekends, as well as expansions to both Burning Crusade and Wrath of the Lich King Timewalking dungeon options.
An explanation of why feedback doesn't always feel immediate even if it is taken to heart (Watcher specifically mentions Tanaan being worked on just as Warlords was shipping).
The full interview will be available on Vanion's YouTube page later. (Update: YouTube video can be found below.)  In the meantime, Mythic raiders can take solace knowing that Watcher will enjoy watching the Mythic race from a big-screen TV in the Blizzard offices when the race begins tomorrow.