Breakfast Topic: I swear I'm not evil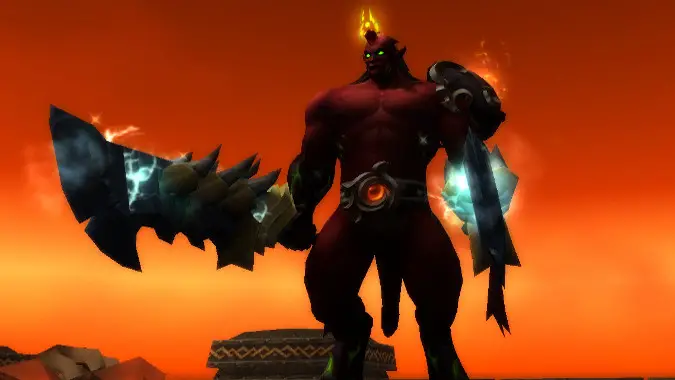 One of the things I'm enjoying in Tanaan Jungle are all the weird toys to be found. They're a lot of fun, and also they're not stuff I ever expected to find. For instance, take the Jewel of Hellfire.
I'm using it in the above screenshot, along with the Accursed Tome of the Sargerei, and not only is it a spiffy transformation toy but it's also a pretty cool Diablo 2 callback. It's one of the things I've found so interesting about Tanaan — it took the promise of the earlier treasures and took out the fiddly, annoying jumping puzzles, replacing that with interesting bits of story. Take for example the Axe of the Weeping Wolf, which I found in a Iron Horde tower next to the body of a dead Frostwolf orc and his loyal wolf companion.
There's actually a surprising amount of story in these little treasures, telling the small scale and large scale stories of those who've lived and died in Tanaan as Gul'dan has ramped up his push for ultimate power. Have you found any particularly interesting pieces?