Overwatch: Soldier 76 revealed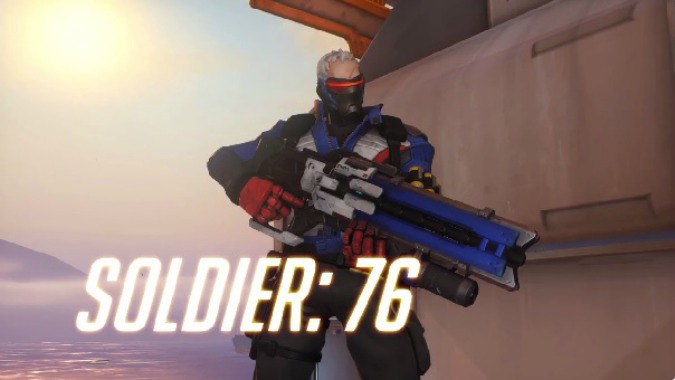 The recently teased new playable character in Overwatch gets his official page today. Soldier 76 is a fairly basic offense character with mobility and utility. His basic attack is a steady stream of bullets from his heavy pulse rifle. His secondary attack is three clustered rockets that explode in a small radius of damage. He also has a sprint ability and can lay down a stationary AOE healing field. His ultimate allows him to hit any enemy close to his crosshairs which I suppose is good for those that can't aim.
Overall, he feels like an easy shooter class for new players to pick up. Other heroes like Widowmaker require more skill as a sniper class and fan favorite Tracer has more dynamic game play with her Pulse Bomb and rewind abilities. McCree and Reaper at least have style going for them. Soldier 76 has… generic abilities.
Check out the ability video below for more details.