Heroes of the Storm: Leoric trailer shows off The Skeleton King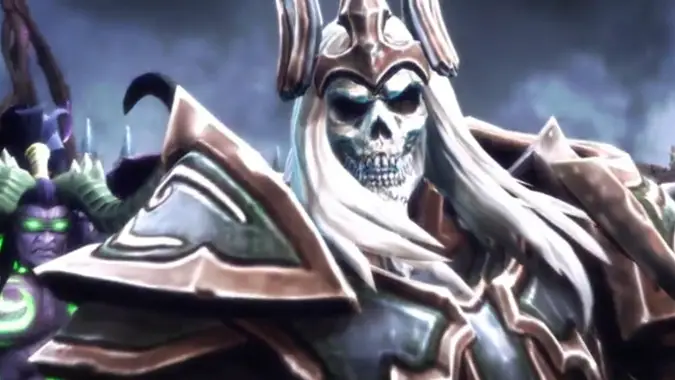 Okay, far be it from me to tell the fallen king of Khanduras what to do, but in this latest video for Heroes of the Storm, it seems pretty clear that mad King Leoric has chosen his allies… poorly.
It's interesting to see Leoric in action (see more in his spotlight video) — he switches between a ghostly form and a physical one before laying waste with that huge mace of his, he's got a move reminiscent of a Diablo 3 waller which is interesting, and he also teams up with some… let's say less than loyal allies. Blizzard has managed to really differentiate Leoric from Arthas, no mean feat when you've got two kings who make undeath their main character trait.
All in all it's a fun video to whet your appetite for the incoming new hero that we expect to be available in the Heroes store this afternoon — and many players are checking every few minutes to see if he's available yet.