Allied Commanders co-op mode coming to StarCraft 2: Legacy of the Void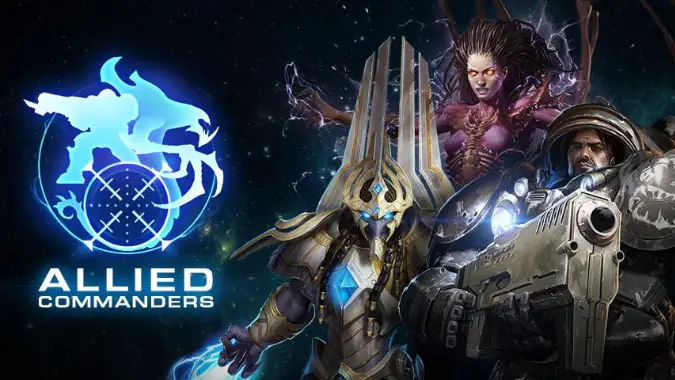 Coming in StarCraft 2's upcoming Legacy of the Void expansion is the all-new Allied Commanders cooperative mode which allows you to play as Raynor, Kerrigan, or Artanis, working together to accomplish goals that would be impossible alone. Each hero commands their own faction's forces with unique strengths and weaknesses, so you'll want to pick the one that best suits your playstyle.
Raynor: Commands infantry and support units; can call down Hyperion and Banshee airstrikes.
Kerrigan: Commands zerg units; has psionic abilities.
Artanis: Warps units instantly into battle; harnesses defensive and offensive Spear of Adun abilities.
Though we don't yet have much detail on the types of missions you'll encounter, with Blizzard only saying they'll "take place across a number of vastly different worlds with a variety of objectives." You may find yourself defending a position, assaulting enemy fortifications, or disrupting supply lines. Each mission will have difficulty levels allowing you to customize it for your own skill level, and challenging bonus objectives will let you ramp up the difficulty even more (for increased rewards, of course).
As you complete Allied Commanders missions, you'll level your hero and unlock new units and upgrades to use in the battles ahead — which makes it sound like this game mode is more than a one-off, because to be competitive you'll want to earn those levels. Though we have few details now, Blizzard promises more to come — perhaps at Gamescom or perhaps on the StarCraft site in the coming weeks. Either way, we'll keep our eyes peeled for more info on this new way to tackle StarCraft.