Jousting mechanic coming to Hearthstone's Grand Tournament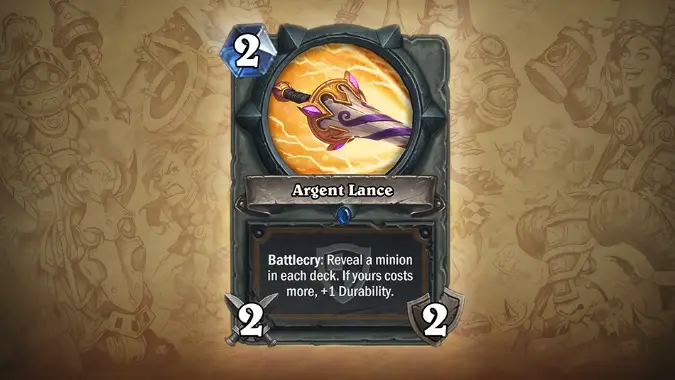 It would hardly be a tournament, much less a Grand Tournament, without some jousting. So coming to Hearthstone in the Grand Tournament is a new jousting mechanic in which a minion is pulled from each player's deck, and the higher mana cost minion "wins" — if it's yours, you'll receive a reward.
According to the Hearthstone team, the rewards vary based on the minion starting the joust, but whatever the reward, you'll certainly want to win these contests as frequently as possible. Let's take a look at more details as well as some new joust-centric cards coming to the Grand Tournament.
A very short joust preview shows off the joust mechanic in action and, on top of that, a number of new cards were revealed including more joust cards:
Argent Lance, a weapon which gains +1 durability when after winning a joust
Armored Warhorse, a 5/3 minion which gains charge after winning a joust
Master Jouster, a 5/6 minion which gains taunt and divine shield after winning a joust
Tuskarr Jouster, a 5/5 minion which restores 7 health to your hero after winning a joust
The Skeleton Knight, a 7/4 minion with a deathrattle joust effect that returns the card to your hand after winning a joust
There's still no release date for the Grand Tournament, but Blizzard promises it will arrive "later this month."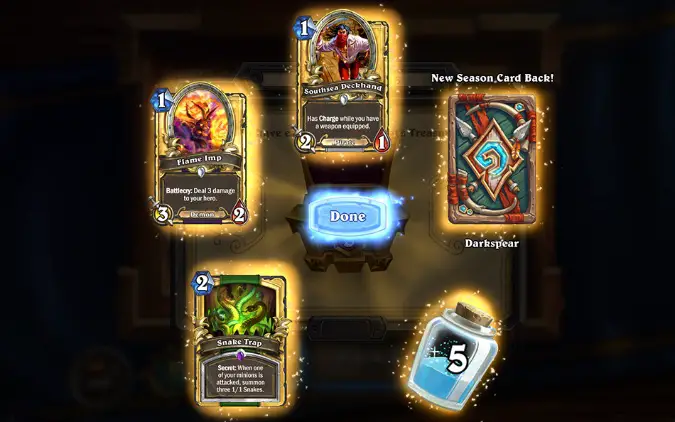 Aside from Grand Tournament news, Blizzard is also looking at adding benefits for higher rank players, some of whom feel like they should stop playing after reaching a good rank because the risk of dropping down again is too high. To help recognize players' achievements, Hearthstone will soon recognize the highest rank you've achieved in a month and offer additional rewards beyond the rank 20 card back. Higher ranked players will receive a treasure chest at the end of each month's gameplay that includes rewards based on their rank, including golden cards and arcane dust.