New Heroes skins and mounts from Gamescom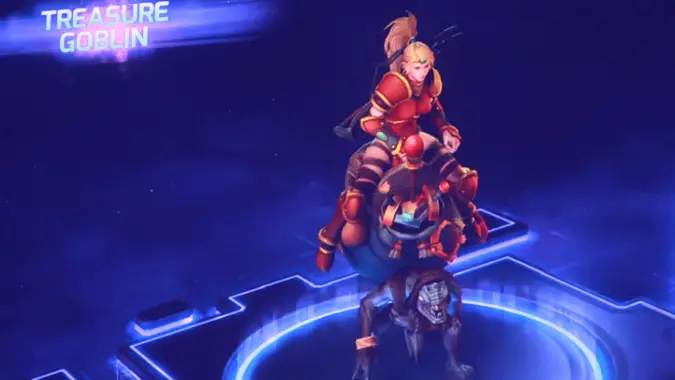 The hype train for Gamescom has left the station with a press event early this morning, with a lot of new content revealed for Heroes of the Storm. We covered the new heroes and new battlefield from the press event earlier, but there are some shots of new skins and mounts in development surfacing as well. This also includes the master and additional flavor skins for each of the heroes announced this morning.
Standing out immediately is the completely ridiculous Treasure Goblin mount. As in your hero will sit astride the back of a teeny Treasure Goblin, already struggling to carry its bounty of gold, and ride it like a pony. There's also the previously teased Malthael's Phantom mount for those who take their game a little more seriously. Sergeant Hammer also finally gets a new, WoW-themed Sgt Doomhammer skin, though in a surprise move the Heroes team opted to use a Horde theme rather than a Dwarven one. One of our Paladin columnists, Mike Eng, will be tickled pink to know there's a full Judgement set for Uther, complete with a new mount that follows that theme.
This gallery holds unofficial images of all the new skins, including the color variants for everything discussed above. We're likely to get more official images as the week progresses — Blizzard's already told us we'll be seeing more Heroes of the Storm content on Friday, including another new hero.