This is the last week to change names on your BlizzCon tickets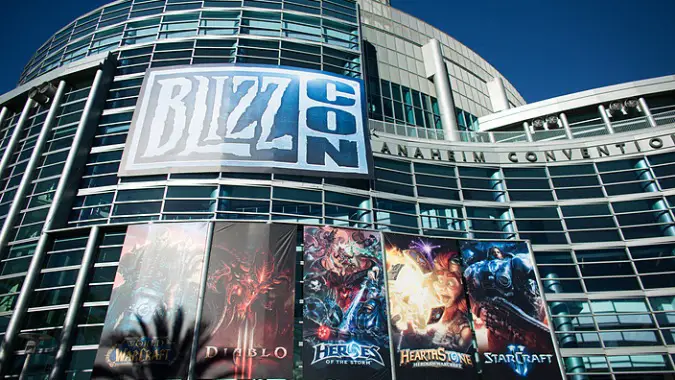 Whether you're looking to buy a BlizzCon ticket, sell a BlizzCon ticket, or you've picked up tickets for your friends, an important deadline is coming up: this week is your last chance to change attendee information on your BlizzCon tickets.
The deadline for changing information on Eventbrite is this Friday, August 14 at 8PM Pacific — and though missing this deadline doesn't make it impossible to give your ticket to someone else, it does make it more of a hassle. The problem is that only the person whose name is attached to a ticket can pick up the ticket, which means if you have tickets for others and don't change the badge information, you'll have to pick them up yourself and hand them out to your friends. More problematically, if you have tickets assigned to someone who won't wind up going to BlizzCon at all, you may not be able to get them at all, as according to Blizzard:
In order to receive a badge, the name on the bar code email *must* match the name on your photo ID, as well as the name assigned to the ticket in the ticketing system.
So how do you solve this problem? Log on to Eventbrite and look at your ticket information — click My Tickets and then select BlizzCon 2015 — and make sure all of the names and email addresses on your tickets are accurate. If you still aren't sure who's going to take your tickets, you'll want to be sure your name and email address are on all of them so you can pick them up and distribute them as needed.