Overwatch's install button is a bug, not a beta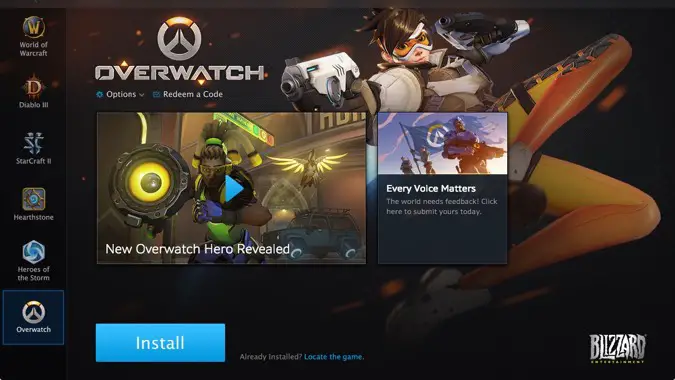 In preparation for the upcoming beta, Overwatch has joined the Battle.net launcher. It's not necessarily a sign that the beta is starting soon, but with an announced "Fall 2015" beta date it can't be too far off. However, since the screen has appeared many have noticed an "install" button on the page… which most of us are probably frantically clicking in hopes of getting an early peek at Overwatch content.
Unfortunately, the button is a bug — the beta hasn't started yet. The button shows up when the Battle.net servers are down (or you aren't connected to them), and this morning's maintenance cycle caused the install button to show up for a lot of hopeful Overwatch players. And while clicking the button brings up an install screen, nothing happens from there.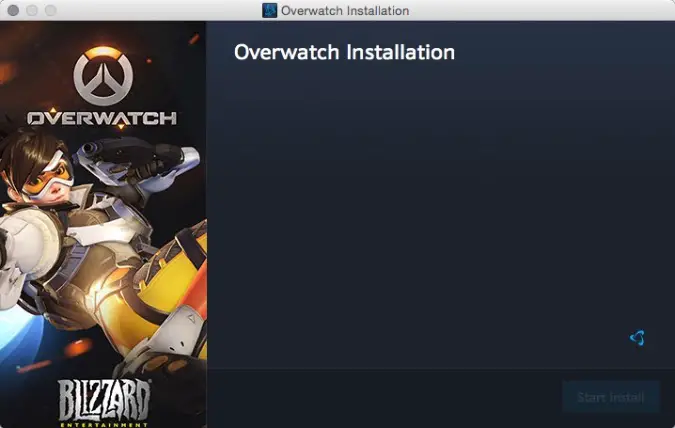 According to CM Lylirra (emphasis mine):
For the sake of transparency—because we're all soldiers now friends here—we added Overwatch to the Battle.net desktop app this week as a way to give players not yet familiar with the game a place to learn more about it, and keep them updated on the latest developments. Although adding the tab is also an important step towards our upcoming beta, we still have a good amount of work before we're ready to launch our public test. :)
Most players should only see what we call the "Starter" screen in the new tab, which for Overwatch looks like this. To be clear, beta has not begun* and players who are seeing different content in the tab have not been granted access to the game. These players have either issued a specific command to get the default screen to appear (which we don't recommend) or are encountering a bug when running the client in Offline Mode (which we are working to resolve right now).
Hope that helps provide some clarity!
*We're still targeting beta to begin in the Fall/Autumn of this year. If you haven't already, you can sign uphere.
Sorry to crush your hopes, but unfortunately beta isn't here yet.