It's Raining Mana is this week's Tavern Brawl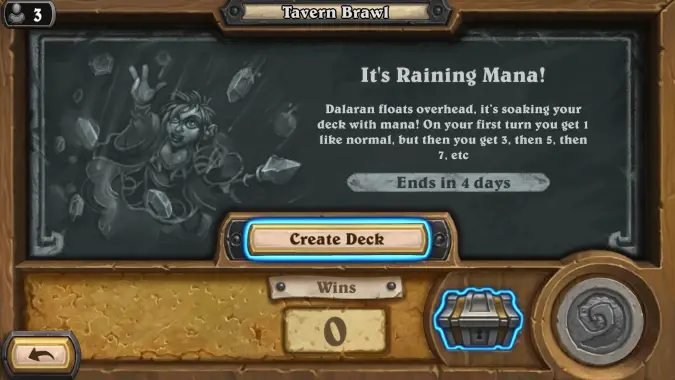 Blizzard surprised us today with a new Hearthstone Tavern Brawl: It's Raining Mana. In this showdown, players gain two mana crystals per turn instead of just one. There are no preconstructed decks, so when you create your own, make sure to pack it full of high mana cost minions and lots of spells that can clear the board quickly.
I've already played a round with an Aviana Druid deck with great success. When building your own, focus on cards that cost exactly 1, 3, 5, 7 and 9 mana. If you can't fill your deck full of high cost minions try for the opposite approach: lots and lots of low cost, high attack minions to try to end the game before you opponent starts dropping legendaries.