Breakfast Topic: Glimpses of Other Worlds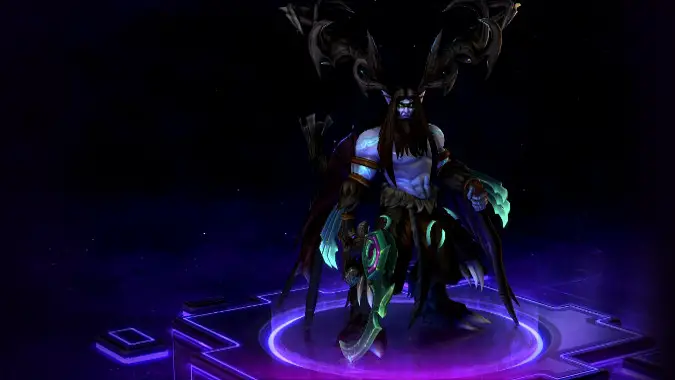 One of the things that I'm most intrigued by in Heroes of the Storm are the skins that seem to hint at entirely different outcomes for our familiar Blizzard heroes. Whether it's Earthbreaker Thrall or Betrayer Malfurion, I enjoy these glimpses into what might have been. What if Illidan had stayed and trained with Cenarius? What if Sylvanas had never died and managed to fend off the Scourge, at least long enough for her people to evacuate safely?
It's the idea of the Nexus as a place where many different versions of these familiar characters can meet that draws my attention. Johanna the Crusader as a Roman Centurion, Leoric as a giant Vrykul, Tyrande as a Warden, even Sonya as a superhero. I'd love to see more done with these ideas in other Blizzard games, but for now I'm willing to be excited by what we have. So what alternate skin inspires you the most?