Breakfast Topic: What's your class fantasy?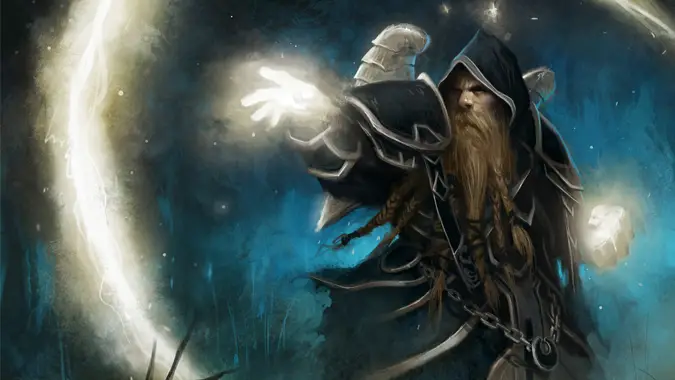 Legion has been hinting at class makeovers, which should come as no surprise since we tend to get those with every expansion. However, recent news out of DragonCon hinted at more than simply makeovers, but rather sweeping class ideology changes. Blizzard seems to be going back to the basics, making each spec more unique to fit their fantasy trope. The issue with this is that we've had over ten years of current class fantasy to work with, and changing it up could have drastic consequences. People get emotionally invested in their characters. Some roleplayers have had stories going for years, and suddenly their entire history may change out of their control. Even those who don't roleplay still have feelings about their characters.
One of my rogue friends is grappling with this very issue of class fantasy changing his character. As a well-respected member of the Alliance, high enough to have led the armies in Draenor, suddenly becoming a common mercenary willing to switch allegiances for gold is abhorrent to his very nature. He's not a swashbuckling pirate, dancing around the law, nor is he a common thief at home in a smugglers' den. His class fantasy and own story are so at odds with this that he is considering switching classes in order to stay true to the character.
As for my own character, I've always fondly viewed Holy and Discipline as two sides of the same coin — Holy is kind and blessed in the Light, guarding those who come to harm, whereas Discipline is a harsher mercy and only suppressing pain. Discipline, however, could easily turn into "disciple" and we've all seen how those who are particularly devoted can turn fanatical. I'm interested to see what class fantasy changes will entail for my character, but it will feel weird all the same to contend with the story I've built in my head.
So what is your class fantasy and how do you incorporate it? Will you need to reconcile any changes come Legion?