Breakfast Topic: The future of zone design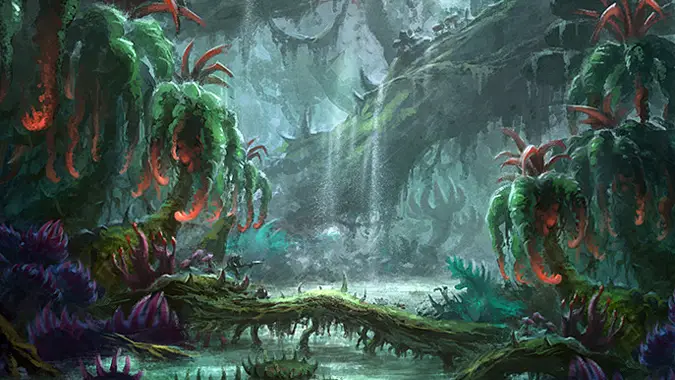 One of the things I find fascinating is how open world zones are designed in World of Warcraft. We've had a lot of examples over the years, from the Isle of Quel'Danas to the Timeless Isle and most recently Tanaan Jungle. I'm one of the people who thinks Tanaan absolutely nails it as a fun, well designed outdoor zone for max level play, but I know not everyone agrees with me. Plus, max level zones are only part of how open world zones are intended to play. Every zone you level through is an open world zone, with branching quests (often in several locations) that serve the purpose of driving the story forward while also driving you forward in levels or gear progression.
We've seen a wide variety of approaches to this over the years. Of course we have: World of Warcraft will be eleven years old this November. The question becomes, which approach is best? Which do you like best?
Since not everyone likes the sprawling open objective design, how best to design future zones? Warlords actually has some really strong open world design, in my opinion perhaps some of the better zones ever made to level in — Frostfire and Shadowmoon do an excellent job of introducing players to the new world they're exploring, Gorgrond's forking path allows you to see a varied questing experience when leveling while not locking out the other content if you wish to explore it via vignettes, and both Talador and Spires of Arak gave some really excellent moments in an unconventional manner.
Would you like to see more vignettes? More scenarios? More quest hubs? What are your most and least desired elements of zone design and what are you hoping you get to see in Legion?