Breakfast Topic: How much do you let yourself be spoiled?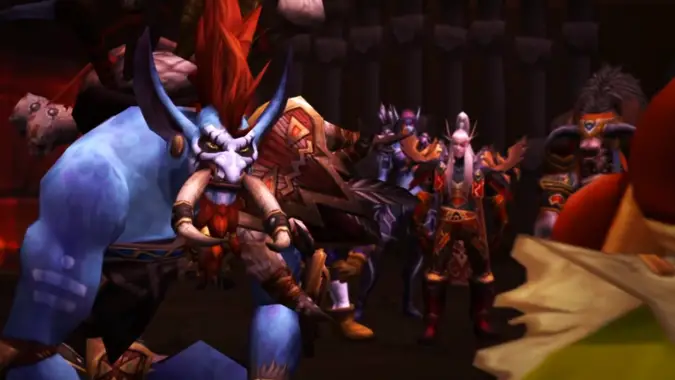 With BlizzCon coming up, we're due to get a lot more information about Legion. BlizzCon will, of course, reveal a lot of the story, and when the beta starts we'll start to see datamining. Most of the datamining is easy enough to avoid if you don't want spoilers, since it's relatively contained in items or voice files that don't always make sense. However, sometimes cinematics come out that quite clearly tell a part of the story. When everyone starts talking, you have to decide how much you want to know.
I'm of two minds about spoilers. Some spoilers, like general story lines or information about new expansions, I can't get enough of. I love those bits and pieces of information that start to fall together. I have a bad habit of spoiling books I'm reading by looking up wikis about the characters halfway through, so it's generally amazing when I manage to leave something unknown. However, when it comes to cinematics, I've realized that I like to see them in context. There's just something about watching it for the first time immediately after experiencing the events that lead up to it.
When Siege of Orgrimmar came out, the ending cinematics (separate Alliance and Horde versions) revealed the burning question of who the new Warchief would be. Of course, as soon as the first Garrosh kills started trickling in, they were quickly passed around the internet. I decided that I wanted to wait to see the cinematic until my guild killed Garrosh, and I managed to avoid most spoilers until then. Sure, some were hard to avoid completely, but when we killed Garrosh and I finally saw the cinematic in all its glory and context, I felt it was worth it. I had an idea of who the Warchief would be, but I didn't know for certain, and that uncertainty made it enjoyable.
How much do you let yourself find out? Do you avoid all spoilers and even betas to experience everything with fresh eyes or do you dive head-in leaving no stone unturned?