New StarCraft 2 comic: Sacrifice now available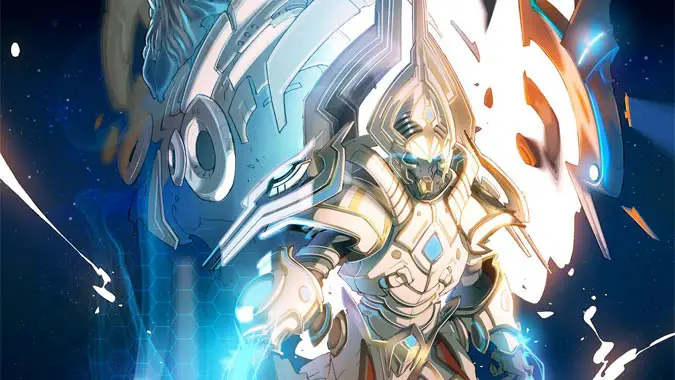 As part of the lead up to the release of StarCraft 2: Legacy of the Void, Blizzard has released a brand new StarCraft 2 comic featuring the Protoss. Sacrifice highlights the struggles between the Protoss factions and their attempts to unite before trying to reclaim their homeworld.  Heroes of the Storm players might want to take note — if you're wanting more information and background about the new hero, Artanis, you can find some of that right here. And if you just dig the story of StarCraft and want to see more of it, you'll find that here, too.
Written by Matt Burns and James Waugh, Sacrifice takes place prior to the events shown in Reclamation, a short released to YouTube last month. The artwork for the comic is courtesy of Edouard Guiton and Emanuele Tenderini, and it's absolutely gorgeous. I was also delighted to see that Blizzard seems to have released their own in-browser comic reader, which means you don't need to download a PDF to enjoy the comic — but for those of you that want a copy in PDF format, you still have the option to do so. Hopefully we'll see more comic offerings for Blizzard's other titles in the future — it'd be nice if they'd release the other comics they've put out for Warcraft on the comic reader as well.
You can take a look at the full 10 page comic over on Blizzard's official site — and while you're at it, don't forget to check out the short stories available in the lore section as well.