Breakfast Topic: I want playable Ogres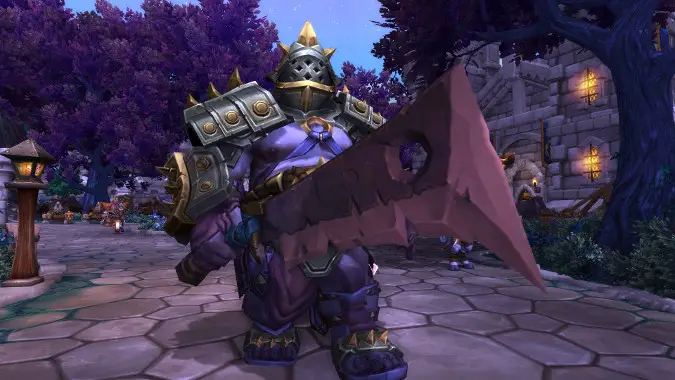 There's a lot more to Ogres than I originally thought when I first ran across the Gordok in Dire Maul. Back then, I was mostly repelled by the fact that they seem to either poop on the ground themselves or let their hyena pets do so and then just leave it there. That's awful.
But since then, and thanks to their appearances in Warlords of Draenor, I've grown fond of our Ogrish friends. The Gorian Empire, while still packed full of Ogres who don't seem to waste a lot of time thinking, has an edge of grandeur that suggests ancient Rome and I really dig that. So here are a few reasons I'd like to see playable Ogres.
I want to see female Ogres. We've had Ogres in Warcraft for a couple of decades now, and I want a canonical female Ogre. I don't care if Ogresses are effectively impossible to tell from Ogres or it turns out that, say, Mogor has been a lady all this time. But one way or another I want to know.
We know Ogres managed to build an advanced society once. What are they doing in Azeroth now? They've fractured and scattered to the winds — a playable Ogre might well be part of a process of exploring what their culture is like now.
They're bigger than Tauren. Gorian Ogres would make a good fit with the Alliance, while also being disturbing allies — they're brutal, willing to crush all dissent, and not friendly as such. Meanwhile, the Horde already has Ogres in its ranks, the Stonemaul, which could theoretically become playable for Horde.
For some reason I love the idea of playing a two-headed Ogre spellcaster. I imagine if you roll an Ogre Mage or Warlock, you automatically get the two heads version. I have no idea why I think this.
I doubt anyone else shares my affection for the Ogres, but here's your chance to tell me otherwise. Would you play an Ogre?