BlizzCon 2015: Legion Challenge Modes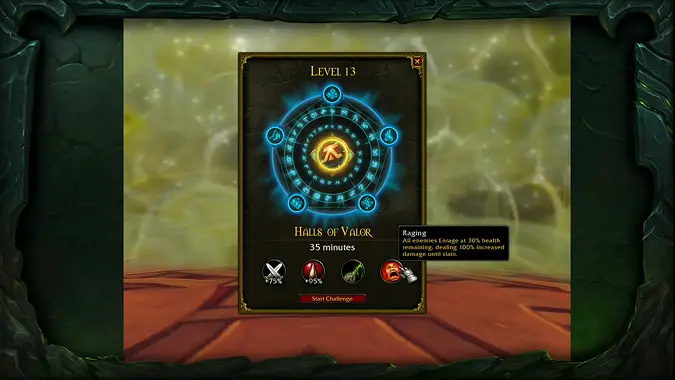 If you have, like I have, lamented the way dungeons become irrelevant to players then the way Legion changes the Challenge Mode experience might really speak to you. Blizzard is making an honest attempt to take Challenge Mode dungeons and Mythic dungeons and combine them, while making dungeons relevant content throughout the expansion. How does it work? Well, let's find out.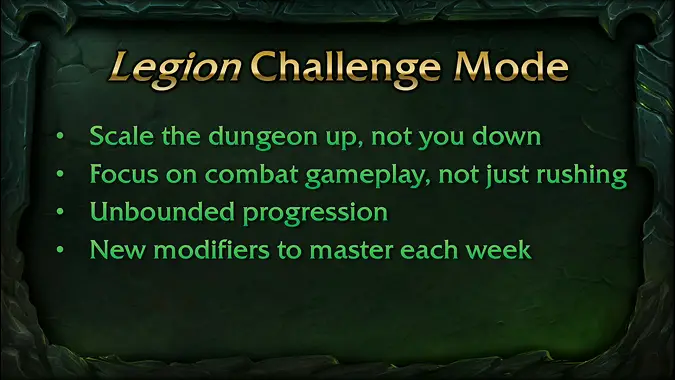 In Legion, you find Challenger's Keystones throughout the world and each of them matches up to a specific Challenge Mode dungeon. These stones will scale as you get better stones, adding things called affixes that will modify the dungeon in some way. If you've played Greater Rifts in Diablo 3, you know the basic score — the Keystones can modify the mobs in the dungeons so that they all berserk at 30%, or gain damage shields, or explode, or what have you.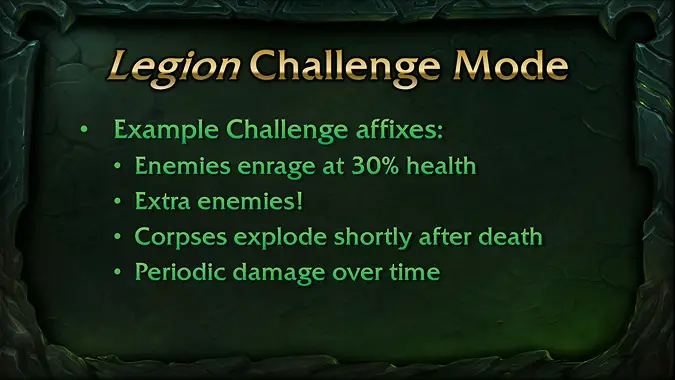 The goal is to perform a role where these dungeons are an immediate step up from Heroic dungeons, and there's a place for you to get started running them, but as you get better Challenger's Keystones you can access harder and harder Challenge Modes, and if you complete them in time gain better and better rewards. You'll still get some gear for completing the dungeon, but if you don't make the Keystone's timer, you won't get the best possible upgrades and rewards.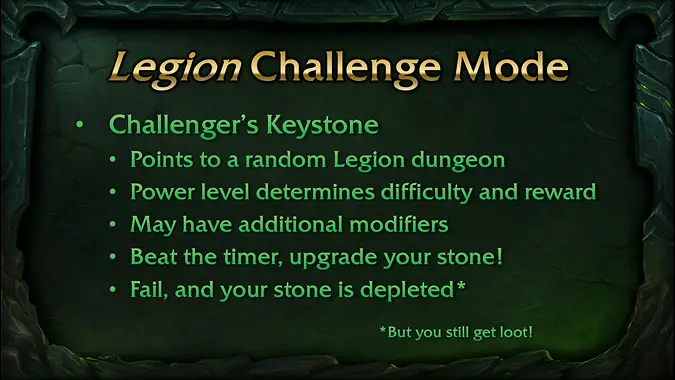 It's a fascinating change and frankly, it's a pretty good idea. Yes, it's very similar to Greater Rifts, and you know what? I am fine with that. Anything that keeps dungeons relevant longer and gives an incentive to designing more of them is a-ok with me.