Hearthstone League of Explorers patch is live, Adventure starts Thursday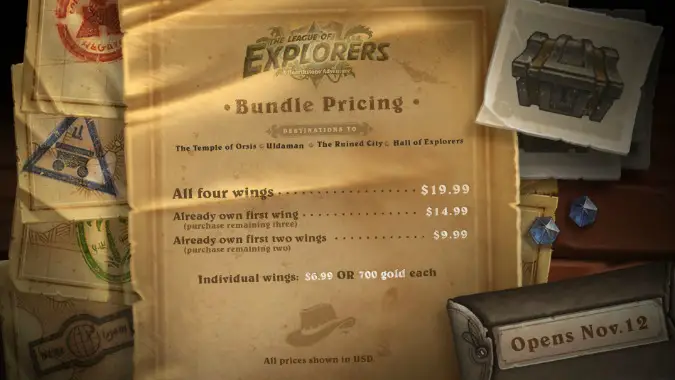 Hearthstone's latest Adventure, League of Explorers, doesn't launch its first wing until Thursday, but the patch for it has gone live today. For a brief time today, players could prepurchase all four wings and receive two LoE cards immediately. That has been shut down until Thursday. However, we did learn about the contents of the patch and some purchase rewards as well as new card backs.
For purchasing the Adventure you will immediately get the Explorer's Hat card for Hunters and Forgotten Torch card for Mages. You can also see all the cards from the Adventure in your collection though they will be greyed out until you earn them. Alternately, we have a gallery of all the cards, plus the two new play boards if you want to take a look at them now.
In addition, the following card backs are now in the game:
The StarCraft 2: Legacy of the Void card back for those that purchased the Digital or Collector's Edition: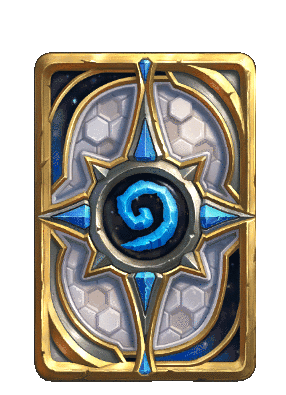 The BlizzCon 2015 card back: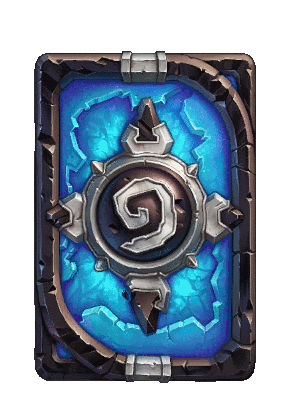 The Staff of Origination card back for completing all wings of LoE on Heroic mode (after the last wing opens in December):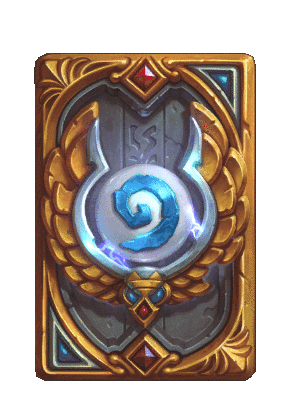 And the Explorer's Map card back for getting to at least Rank 20 in November (available Dec 1):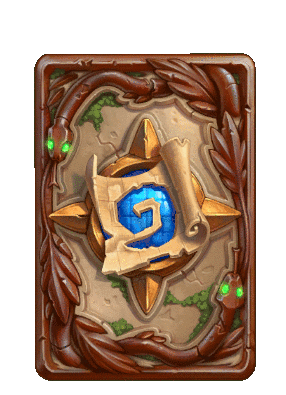 When the first wing opens on Thursday, you can purchase it using 700 gold as well as for each of the 3 additional wings that follow. Alternately, you can buy all the wings for $20USD or $7 per wing.
Full patch notes:
General
Adventure awaits! Grab your Explorer's Hat and join the League of Explorers to reclaim an ancient artifact of immense power! This all-new adventure will be available on November 12th or 13th depending on your region, and includes:

An expedition through four exotic wings, with 45 all-new Hearthstone cards for your collection.
Two brand new game boards to explore with a treasure trove of click-ables to discover.
The new Discover keyword. Choose from one of three cards to place in your hand when you play a card with the discover keyword on it.

The following card backs have been added:

Explorer's Map – Acquired by reaching Rank 20 or higher in Ranked Play mode during the month of November.
Staff of Origination – Acquired by defeating every wing of The League of Explorers in Heroic mode.
Blizzard 2015 – Acquired by attending BlizzCon 2015 or purchasing the BlizzCon 2015 Virtual Ticket.
Legacy of the Void – Acquired by purchasing the Digital Deluxe or Collector's Edition of Starcraft II: Legacy of the Void.

Resolved an issue where various traps could trigger when your board or hand are full.
Resolved various issues with AI behavior and gameplay.
Various audio, graphical, and UI issues have been resolved.