Gnome Hunters are coming to World of Warcraft
Updated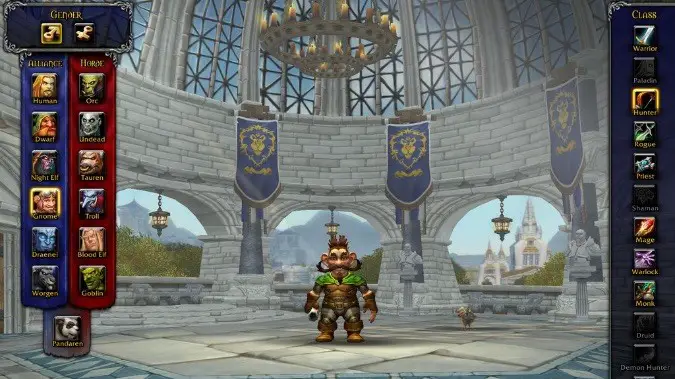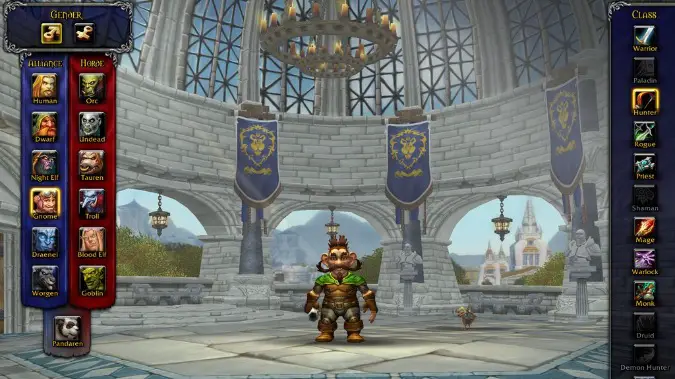 Finally, our time has arrived. The ascendence of the Gnomes has begun, because Gnome Hunters are headed to World of Warcraft according to a tweet by WoW's Creative Director Alex Afrasiabi.
I mean. Maybe. Possibly. I really hope so.
https://twitter.com/Abrosiabi/status/665213527657996288
I admit, while Afrasiabi's tweet isn't exactly a promise, the screenshot clearly shows a Gnome Hunter reporting for duty in Legion. Though the character creation background is wrong for the race, potentially suggesting a fake, the classes listed are correct for Gnomes (save the addition of Hunter), so it may simply be a beta work in progress. [Oops, folks, I completely misremembered this. Thanks to @ikralla for the correction.]  While our fearless Creative Director does have a history of making Gnomes the butt of jokes — as, really, does the entirety of World of Warcraft — this is one rumor that looks to be true. Further confirmation has come from Senior Designer Steve Danuser.
Yes, there will be gnomes cluttering up the hunter hall. Let the punting begin! https://t.co/ieoXJnLFO2

— Steve Danuser 💙 (@SteveDanuser) November 13, 2015
And we have other tweets suggesting similar. Perhaps a #GnomeRiot will not be called for, after all.
Update: We added additional confirmation to the original post, which cited this as a possibility rather than a certainty. We now feel fairly confident that this is actually happening.