Watch DreamHack on Twitch to unlock Cho'gall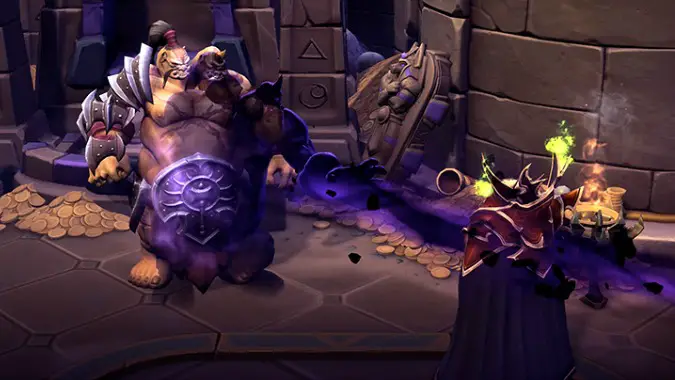 Sure, there was already a way to unlock Cho'gall for Heroes of the Storm players who didn't go to BlizzCon — either virtually or in person — but now you have another option. If you link your Battle.net account to your Twitch account, you can unlock Cho'gall simply by watching the DreamHack Winter finals this Friday, November 27th.
The pre-show for the final matches starts at 13:15 CET (6:15AM Central) on the 27th, with the Semifinals starting at 16:45 CET (11:45AM Central) and the Grand Final starting at 20:30 CET (1:30PM Central). However, there's no official word on which part of the finals you have to watch or how much of them you have to watch (hopefully, however, you won't have to be up at 6:15 on Friday morning).
To watch — and get Cho'gall added to your collection — just link your Twitch account to your Battle.net account and head over to BlizzHeroes on Twitch to watch.
But if you don't have the time — or you're AFK for Thanksgiving this week — you can still unlock Cho'gall by jumping into Heroes and winning two matches while playing either Cho or Gall with a player who already owns Cho'gall. The only unfortunate part of this arrangement is for the players who have unlocked Cho'gall already — there's currently a quest to earn 2,200 gold by winning four matches while playing with someone who doesn't own Cho'gall. As the hero becomes increasingly common, that gold bounty is going to grow ever harder to get.