Powers Season 2 trailer premieres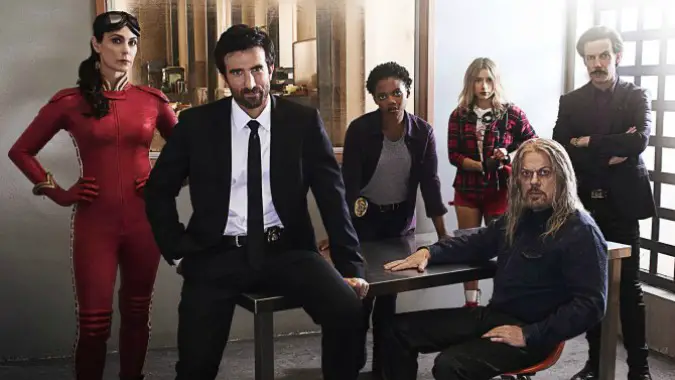 The other Brian Michael Bendis comics-to-TV adaption drops its first Season 2 trailer.
Fresh off the critical success of Jessica Jones (based off his comic book Alias), Brian Michael Bendis announced the release of the trailer for the upcoming second season of Powers, exclusively on  PlayStation.
Though the first season received average reviews, Sony greenlit a second season this Spring and production has just about finished shooting in Georgia. The story follows two police detectives that specialize in investigations involving the superhero community. While Season 1 told its own story, it appears from the trailer below that Powers Season 2 will focus on the iconic Powers storyline that the comic book series kicked off with: Who killed Retro Girl?
If you're interested in checking out Powers and don't have a PlayStation, you can watch the entire the first season of 10 episode on Crackle.