Breakfast Topic: What should Azeroth really look like?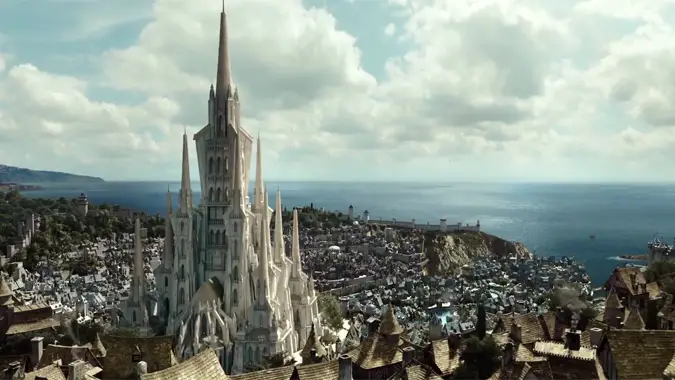 We're all familiar with what Azeroth looks like within World of Warcraft, but what makes sense in the game world doesn't necessarily make sense in the fictional world. Let's consider Stormwind. The city as we know it is fairly compact and easy to navigate (disregarding how I never seem to be able to find my way around the Mage Quarter) — it takes less than a minute to fly from one end of the city to another, and not that much longer to jump from capital to capital to get to Ironforge.
Having things close together and easy to move between makes a lot of sense in a game — but does it make any sense for an actual city? Probably not.
And so we come to the Warcraft movie, in which Stormwind both does and does not look like Stormwind (though we've got to admit, director Duncan Jones has the details down pat). Though the movie's version of the city has similarities to the in-game city we know, it's far larger and grander. Dalaran as shown in yesterday's trailer is much the same, because while still a city in the clouds, it's on a far larger scale than what we see in the games. (Really, it looks a bit like the three Dalarans currently in the Legion alpha.)
But you have to admit that making movie Stormwind identical to World of Warcraft Stormwind wouldn't provide the epic fantasy scale the Warcraft universe is supposed to have. In the game it may be practical, but film has no such constraints… so why not go all out and turn Azeroth's cities into the grandiose locales they were always meant to be?
We still haven't seen all of Azeroth's movie makeover, and there are plenty of places we're not likely to see in the films at all. So today let's talk about the Azeroth we'd like to see. If you were dreaming up an Azeroth that wasn't pinned down by the game world, just what would it look like? What game elements would remain and which would you leave to fade away? Just what does your Azeroth really look like?