Bastion and Torbjorn in line for nerfs, ranked play coming to Overwatch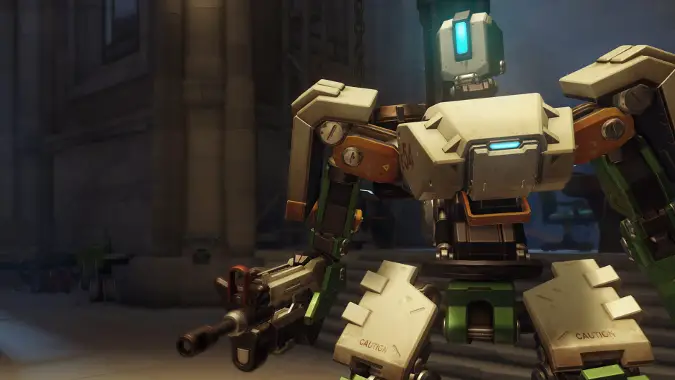 While not everyone has had the chance to play Overwatch, even those who just casually following the game–perhaps by watching our stream–have probably spotted two distinctly turret-shaped heroes that have been a thorn in most players' sides. Despite changes since the winter break designed to make Torbjorn and Bastion both easier to defeat in lower-end play and also appealing to pros, Jeff Kaplan acknowledged on the Alpha forums today that the existing model for these two needs further changes.
We appreciate your patience with helping us test the balance of the game. We're actively making changes to Bastion and Torbjorn right now. We will push these changes live sometime this week (hopefully).
Our goal was to make these Heroes more viable in high end play and less of a threat in low end play. We obviously failed on the latter and are going to try a few changes over the next few weeks.
The issue with both is that they have extremely long ranges and can therefore be quite difficult to counter. Combine this with the ability for a team to pick as many of a particular Hero as they'd like, and you frequently come across teams with three or more turret heroes. This goes double for defense maps. While a coordinated blitz can destroy them pretty well, pugs usually serve as an all-you-can-multikill buffet for these two as it stands.
Kaplan also spoke to PC Games N about further plans for the beta, and revealed that the dev team is working hard on ranked modes. The goal is to test these in the beta, but Kaplan revealed that even if they miss that target a ranked mode will be appearing in Overwatch shortly after launch. They're also making changes to matchmaking in non-ranked modes through the beta, hopefully making for fairer, more fun matches. Hopefully with slightly fewer turrets.