Breakfast Topic: Gone but not forgotten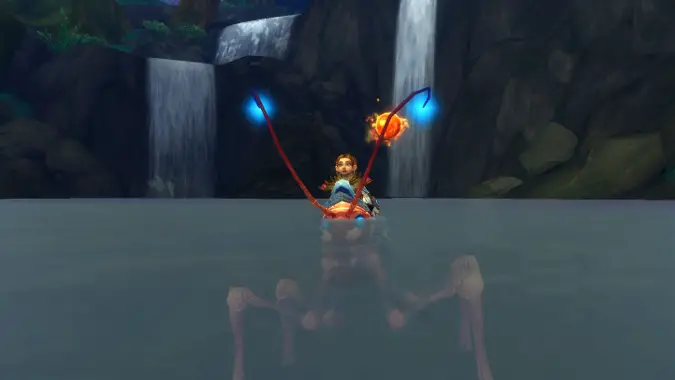 You know how the old saying goes: another beta cycle, another round of cool things gets the nerf bat. Well, if it's not a saying, it should be. Every beta cycle between expansions has seen both cosmetic goodies like Dartol's Rod of Transformation and useful items like Carrot on a Stick make their way to the chopping block. Legion is no different, with the extremely useful water strider mounts' water walking perk first being restricted to old, non-Legion zones. The striders have received a stay of execution (sort of), but it still made me think a bit about the process of how these decisions are made.
The first reaction I had to the water walking removal was a sad acceptance. I know what a drag it can be to rehash older content, and the water walking given by these mounts is so useful that new players would have to halt in their tracks to grind them out. Can you imagine how much it would suck for a new or returning player to grind out six hundred freaking fish in Draenor just to get Nat Pagle to show up in the first place — in mid-2017? Plus, I'm pretty over riding that gangly bug everywhere just for its utility. My Monk would probably prefer a fuzzy yak, and my Hunter is partial to the new wolves from Draenor, so a change of pace would be nice.
However, the brand new Sculpted Eaglebone Ring remains unchanged, and that's even more powerful than the striders. Also, it's not like one of the flagship features of the expansion is pretty much centered around grinding old content, or anything. While it's likely different teams or people worked on these projects leading to this weird mixed message, it's pushed me from understanding to downright grumpy.
So, debate alongside your tea with sugar this morning: what was your favorite item that went the way of the dodo? Was removing that item justified, or are you still scratching your head?