Hearthstone's March card back is the Riverpaw Ruffian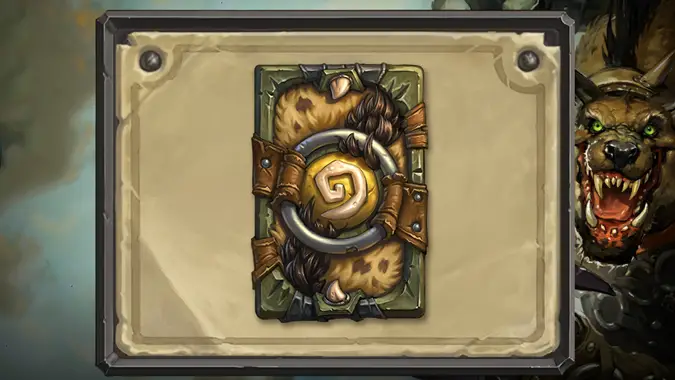 Hearthstone's March card back is here! The Riverpaw Ruffian card back lets you embrace all the fury (and drool) of Hogger, the terror of Elwynn Forest. And we mean that in a fairly close to literal sense — the card back looks almost like it was fashioned out of Hogger's pelt. New loot from the Stockades? Not quite. To earn the Riverpaw Ruffian card back, you just need to reach Rank 20 in Ranked Play mode by the end of March.
Not sure how to reach Rank 20? Well that's easy enough — you won't actually lose any stars under Rank 20, so all you really have to do is play (and win) a few games here and there over the course of the month. Of course if you want to keep playing after you've hit Rank 20 and earned the card back, you can always earn yourself some bonus stars.
The further you move up that Ranked Play ladder, the more bonus stars you'll earn — one star per rank. And those bonus stars will roll over to the following month, getting you closer to Rank 20 right out the gate next season for whatever card back happens to roll out in April. Speaking of which — if you earned enough bonus stars last month to hit Rank 20 automatically this month, don't forget you still have to log in to qualify for the Hogger card back, which will be rewarded to players at the end of the month.
Previous Hearthstone Ranked Play rewards
[envira-gallery id="34538″]