The weekend's Heroes esports features Heroes of the Dorm and more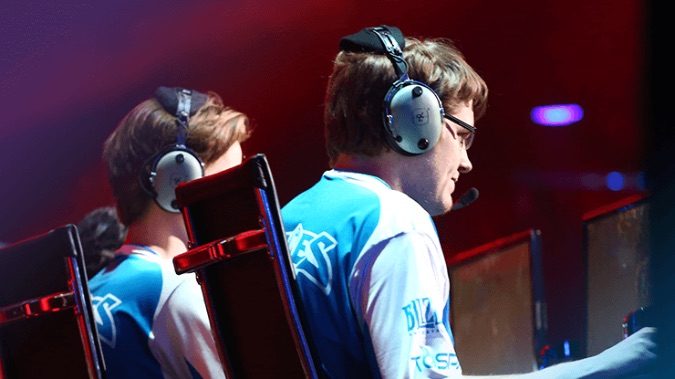 In my house we're all about baseball, but after the World Series in October we don't get to see our favorite team in action again until April. Well, we're Cubs fans, so maybe a little earlier than October.
One cool thing about Heroes of the Storm esports is that the competition never really ends. Every week with Heroes sees team shakeups, metagame changes, and new competitions to watch, with occasionally unexpected results. While the higher visibility matches come around only a few times a year, there are smaller ones streaming every weekend that can be a bit tougher to find — so let's take a look at just what's on deck for Heroes esports this weekend.
Heroes of the Dorm
The first event to discuss this week is a big one, though. On Sunday, March 13th, at 7pm CT on ESPNU, Gillyweed, Solid Jake, Cloaken, and Trikslyr are revealing the bracket of 64 teams competing in the 2016 Heroes of the Dorm tournament. There is a live stream courtesy of ESPN but in the States you need the information of your cable provider to watch, and this is restricted internationally.
Even if you can't watch live, after the event you can go to the Heroes of the Dorm website to create a winning bracket (for the chance to win the Azmodunk skin) much like another crazy collegiate tournament being held this month.
Enter the Storm NA
If you're looking for matches, Enter The Storm NA is the tournament to watch this weekend. Kicking off today, March 11th, at 2pm CT and continuing all weekend, thirteen teams are playing their way through the group stages, with playoffs next weekend.
Most of the banner teams are set to play, from the well known Cloud9, to the newer but quite competitive teams like Team Blaze or Naventic. Because there are so many matches being played, the coverage is being split between two casters. You can catch the matches on the twitch channels of either Solid Jake or Khaldor.
HSGC Taiwan Regional
There's one other tournament this weekend, the HSGC Taiwan Regional, but there are no English streams available. If you'd like to watch anyway, it starts at Saturday, March 12, at 5pm CT, and can be seen here.
One important note for tuning in this weekend if you're in much of the United States: don't forget to Spring Forward an hour this Sunday!