Breakfast Topic: How many abandoned alts do you have littered on other servers?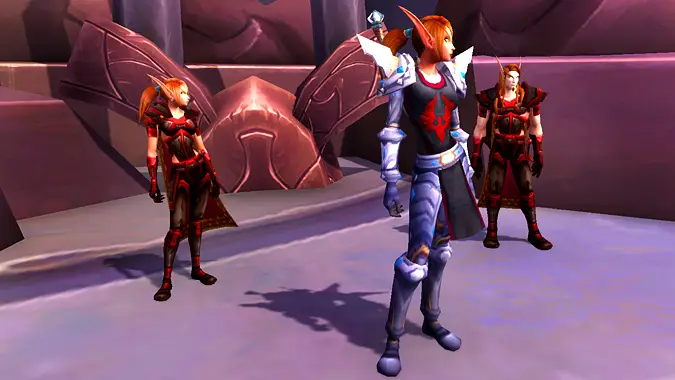 This week brought a surprise new achievement: Fledging Hero of Warcraft. Raise any character to level 20 and bam, achievement ah, achieved. As an extra bonus, this achievement also unlocks the Lady Liadrin Hero portrait in Hearthstone for the Paladin class. That had me hunting for an alt near level 20 which led me a server I hadn't logged on to in many, many years.
Something happened quite a few years ago that capped the population on my server and I couldn't log in. I can't remember if it was the launch of a new expansion (Wrath?) or another event that lead me to making alts on a different, lower population, server for a few hours. A lot of alts, apparently.
I also took great pains apparently to come up with clever names that made it past the name filter. Woundrot the shadow priest. Deadblade the rogue. Rifelman the hunter. And then I abandoned them. I guess my home server finally unlocked. Either way, I chose to dust off the hunter this week and leveled him to 20 quite easily and now am the happy owner of a new Hearthstone Hero portrait.
Do you have any abandoned alts gathering dust on long forgotten servers? Or do you keep all your toons on one server?