Overwatch animated shorts coming this month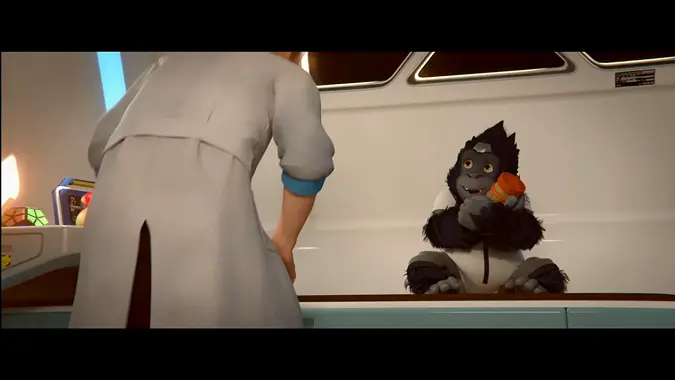 Players who have been waiting for the Overwatch animated shorts announced at last year's BlizzCon won't have much longer to wait — according to a post from Blizzard, the first animated short will be released sometime this month feature Winston and be released Monday, March 21. Titled "Recall," the short will be exclusively premiere on Xbox.com — check it out on Monday to see the short itself!
But that's not the only piece of Overwatch related media we're getting this year. Along with the animated shorts, Blizzard is releasing a series of free digital comics leading up to the launch of the game. This six-issue series of shorts will focus on different heroes from the game, including Reinhardt, Roadhog and Junkrat, and vigilante gunslinger McCree. McCree's story is set to debut in April, with the others to follow at some point after.
And if that weren't enough, the Overwatch graphic novel First Strike takes a look at the Omnic Crisis and the early days of Overwatch. Written by Mickey Neilson, First Strike delves into the origins of some of the founding members of Overwatch, including Soldier: 76, Torbjörn, Reinhardt and Reaper. While First Strike doesn't have an announced release date, it's apparently slated for later this year, meaning that fans shouldn't have too long to wait.
While I'm admittedly excited about the digital comics and graphic novel, it's the animated shorts that I really can't wait to see. Ever since the original Overwatch trailer was released I've been hoping for more about the characters introduced in the eye-catching cinematic, and I'm excited to see what Blizzard has put together. Expect to see stories surrounding Winston, Widowmaker and Tracer's rivalry, Genji and Hanzo's in-game banter and origins, and possibly more. For more information and a look at some of the stunning art from the comics, check out the full post on the Overwatch website. Overwatch is set to hit the shelves for Windows, PlayStation 4 and Xbox One on May 24.