New Heroes skins video showcases Dehaka skins, Shadowpaw Li Li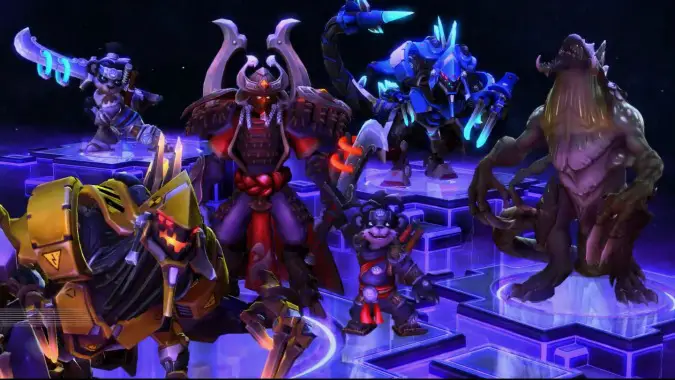 Blizzard released a new In Development video today spotlighting the cosmetic choices for the upcoming StarCraft Warrior Dehaka as well as new looks for Li Li and Artanis. Usually these previews have more to spotlight, (more hero skins, additional mounts, holiday themes, etc.), but this one just focuses on the three heroes. On the upside, the trio of alt skins look great.
Dehaka's alternative skin is Mecha Dehaka and comes in base yellow, blue, and red. We also get a look at his abilities in action: Drag (Q), Dark Swarm (W), and Burrow (E) as well as his two Heroic Abilities, Isolation (R) and Adaption (R). Bonus: You can see in the shot showing all three Mecha Dehaka's skin colorations that his dance move is from Drake's "Hotline Bling".
[envira-gallery id="36418″]
I don't know how they did it, but the artists managed to make Li Li look badass with her Shadowpaw Li Li skin. And Artanis' Shogun skin has some impressive visuals, especially during his Prism swap animation.
No word on when these skins will be available, but you can see them all in action in the video below.