Cloud9 defends their Global Heroes esports trophy this weekend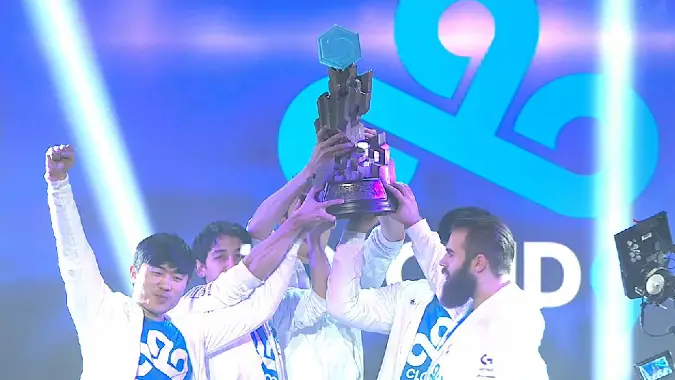 This week the Heroes of the Dorm tournament is on hiatus, so all that's going on in Heroes of the Storm esports is a small pro tournament. It's just the Global Spring Championship, featuring teams from all regions and an all-star roster of casters — with Gillyweed and former Tempo Storm player Dreadnaught representing North America — in Seoul, South Korea. No big deal.
Luckily for esports fans, this tournament has dozens of matches to work through this weekend. It's already "this weekend" in Korea so they've already begun playing their way through the first double elimination bracket. If you missed the first stage, you can catch the rebroadcast on the linked Twitch streams, or just catch the results on the official bracket page.
Stage 2 of competition begins at 9pm CT April 1st, and the Finals begin at 9pm CT April 2nd. You can watch the English cast on the official Heroes Twitch stream or the Blizzard Twitch stream, or go to the Global Circuit Twitch Team page if you'd prefer to watch in a different language. I'd recommend watching with a linked Battle.net account in order to earn two badges in Heroes. One is the 2016 badge you've been able to earn all spring, and one is event-exclusive, featuring Thrall. You can also follow the competition via the brackets.
Representing the NA region in this tournament is Cloud9 and Team Naventic. Even people who barely follow Heroes of the Storm competitive play will know the name Cloud9. In addition to competitive teams for several other games, Cloud9 has been the most dominant team on the competitive circuit in NA since their decisive victory at the Heroes tournament at last year's BlizzCon.
However, over the past few months in the spring qualifying rounds Team Naventic, née Bob Ross Fan Club, have given them a run for their money. Keeping things interesting, the competition includes MVP Black from Korea, which is ranked first in the world, and Dignitas, Cloud9's final opponent from BlizzCon. If nothing else the competition promises to be an entertaining one.