Hearthstone announces upcoming changes to friends list display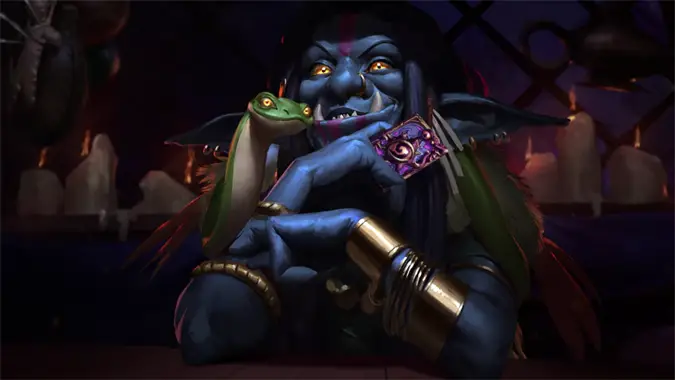 Changes are afoot in Hearthstone, and your friends list includes one of them. The upcoming introduction of Standard and Wild modes means that players looking to participate in the Hearthstone Championship Tour will have to compete in Standard format — a format that uses a standardized list of eligible cards and expansions for play — in order to compete. Wild mode, on the other hand, is Hearthstone as we know it right now, where all cards may be used for play.
It was originally announced that only your current rank in Standard format would be displayed next to your name on your friends list…which meant if you didn't choose to participate in Standard mode, your rank wouldn't actually reflect your skill level. Players were understandably unhappy about this, and after careful consideration, Blizzard decided to make a change. Now, when Standard and Wild formats go live, your highest attained rank — regardless of Wild or Standard format — will be displayed. Read on for the full announcement.
With the implementation of Standard and Wild formats on the horizon, we want to ensure that their addition to Hearthstone is a fun and meaningful experience for all our players around the world. Everyone should feel free to enjoy the format they have the most fun with, and be recognized for their efforts ascending the ladder in Ranked Play, regardless of format.
After careful consideration, we have decided to make a change to the rank displayed on your friends list once Standard and Wild formats go live.
Previously, we announced that your current rank in Standard would be the rank displayed next to your name on your friends list. Instead, once the Year of the Kraken officially begins, your best current rank–whether Standard or Wild–will automatically be displayed on your friends list.
For example, if you are rank 15 in Wild and rank 18 in Standard, your rank in Wild will be displayed.
We hope this change will encourage our players to proudly display the in-game accomplishments they have achieved, whether they are traversing Wild or diving into Standard.
Whether you're planning on trying out the new Standard mode, or just playing in Wild, you should get your decks ready — Hearthstone's new formats should be available for play April 26.