Breakfast Topic: Repairing the damage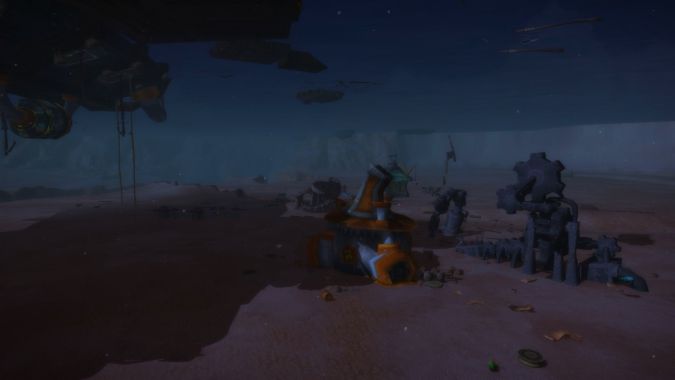 If you hadn't heard the (very spoilerific) news that Stormwind is finally getting its park fixed, then you're probably thinking, "It's finally being fixed?!" If you had heard the news already, though, then you've likely gotten over the surprise and moved onto other thoughts. Like, say, what else Deathwing mucked up in his flight 'round the world and how easy it would be to fix. In my case, while I certainly would love to see a lot of zones fixed, one immediately jumped to my mind before all the others: Thousand Needles.
When Deathwing came and brought the Cataclysm with him, he knocked down a cliff face that was keeping water from entering Thousand Needles. I honestly can never quite put my finger on why I want that water drained so badly and turned back into a waterless canyon — after all, the original zone was never a standout one and I remember vividly dying more than once to the darn elevators. Maybe it's the way Shimmering Flats actually seemed to shimmer, even on my primitive computer. Maybe it's because I knew the zone before even playing thanks to that one episode of Cheat! Whatever the case, I still know deep down it's the zone I'd pick to have fixed.
When I say "fixed," though, I mean fixed. Some zones changed with Cataclysm but not because Deathwing damaged them; they were merely updated to show what faction involvement had done to them. Those are not the zones this Breakfast Topic is about. I want to know, if you had to pick one (and only one) zone that was damaged by Deathwing to be fixed and updated for Legion's WoW, what would you pick?