Read the latest Overwatch comic Symmetra: A Better World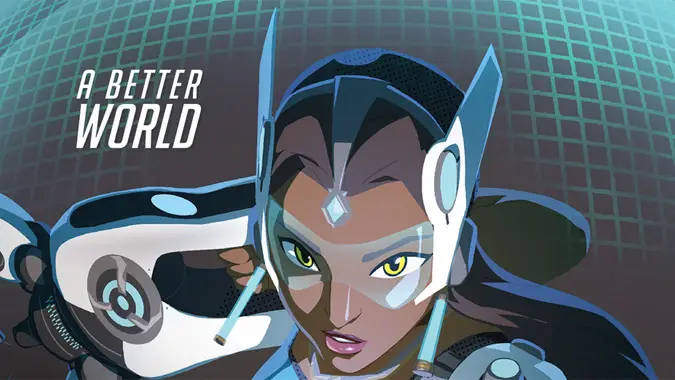 The latest comic in Blizzard's digital Overwatch run has been released, and sheds some light on one of Overwatch's lesser-known heroes. Symmetra: A Better World was written by Andrew Robinson with artwork by Jeffrey "Chamba" Cruz, and takes a closer look at the Vishkar Corporation's attempts to secure and rebuild sections of Rio de Janeiro after the Omnic Crisis. When Vishkar's contract to rebuild the city is blocked, they send in Symmetra to secure it … and when things get out of control, Symmetra ends up questioning her mission, and her employers.
And if you've missed any other Overwatch comics, there's plenty of story to dig into:
Not enough to slake your thirst for more Overwatch? Know Your Lore has taken a closer look at Symmetra, the Vishkar Corporation and Lúcio or check out our complete guide to Overwatch's story.