Breakfast Topic: Who was your favorite character from the Warcraft movie?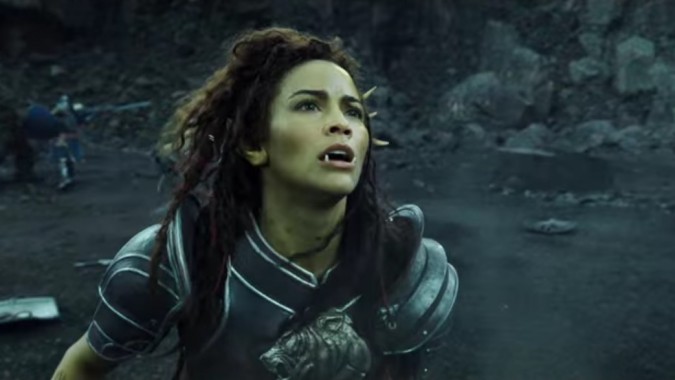 I have a confession to make: I went to the Warcraft movie fully expecting that I wasn't going to like Garona at all. I never really cared for the shoehorned romance with Medivh in the comics, and I think we're all well aware by now of how little I care for her son. The trailers for the film all seemed to be setting Garona up for some similar fate, albeit with different players involved, and I wasn't really looking forward to Med'an: The Sequel. I thought we were going to get something similar to the Hulk/Black Widow awkwardness from Avengers: Age of Ultron, and I really wasn't on board with that.
Obviously, this particular Breakfast Topic is going to have movie spoilers in the comments, so if you haven't seen the film yet, pop back and chime in when you have!
After seeing the film, Garona is probably my favorite character from it. She managed to sneak up on me. At first it was Durotan and Draka that I was instantly happy with, then Medivh, then Khadgar, then Taria, and somewhere in the middle of the film I realized Garona was quietly growing on me. By the end of the film I was pretty sure I liked this interpretation. Halfway through the drive home, she slowly slipped into first place, and by the time I woke up this morning, she's at the top of the list. That was entirely unexpected.
As for me, I'm not going to talk details about why Garona is my favorite — I'll save that for the special edition of Lore Watch we'll be releasing on Monday. But I'm curious to know who your favorites were, for those of you that have seen the film. Who surprised you? Were there any background characters that stuck out in particular? Who would you like to see more of in the event of a sequel?