Medivh trailer teases Gul'dan in Heroes of the Storm, plus patch notes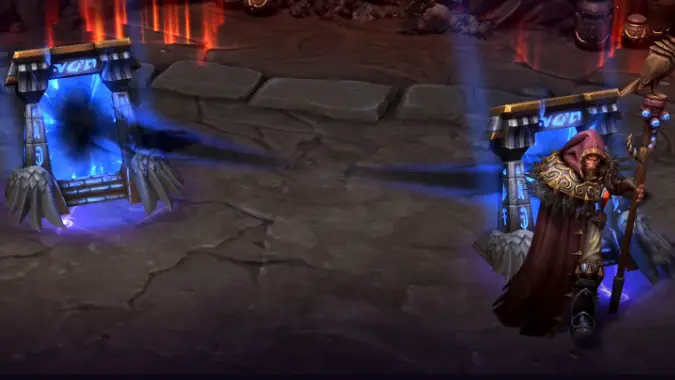 The Warcraft movie trend continues in Heroes of the Storm! Today you can pick up Medivh in game for the standard new hero price of 15,000 gold (or $9.99) and a new cinematic for the guardian teases another hero: Gul'dan. And while we admit he's not exactly a hero, the video certainly suggests he'll be joining the Heroes roster. If we follow the usual new release schedule, that could mean our least favorite warlock arriving in just three weeks.
Of course for Medivh to join us in the Nexus, we had to have a new patch — and it included a lot more than the latest hero. We knew the ranked play system in Heroes was getting an overhaul, but today's patch notes outline it in detail. The TLDR version is that there's a new Unranked Draft mode, the new ranked play system, and Season 1 kicking off.
On top of that we have bug fixes, new bundles, the return of the Cyberwolf mount, and a nice buff to Tyrael. Our favorite member of the angelic host is getting mana reductions for all of his skills, which is a notable buff for this mana-dependent hero.