Breakfast Topic: Your first epic drop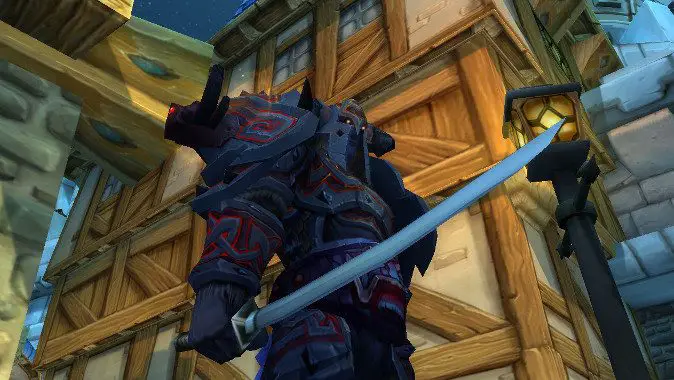 My first epic in World of Warcraft was Typhoon.
I was a fresh 60, was busily running Blackrock Mountain (Upper and Lower) for my Valor set, and I couldn't get the sword off of Wyrmthalak to drop. On a whim, a friend invited me to run Azuregos with his guild (I would later end up joining it) — which was well through Molten Core and into Blackwing Lair at that time, they did Azuregos purely for kicks at this point. After a poorly advised wipe attempt from the largest guild on the other faction, I was the proud winner of a sword absolutely no one else wanted.
I would trade in my Typhoon for an Obsidian Edged Blade, then a Drake Talon Cleaver, and finally a Sulfuras  the weapon I used until middle of Burning Crusade — in turn. But it was my first epic and it felt like a huge deal. I'm glad transmog came along so I can use Typhoon whenever I feel like it.
What was your first epic? After — potentially — years of playtime, do you remember that first drop?