Diablo's game director is out but Blizzard's already hiring a replacement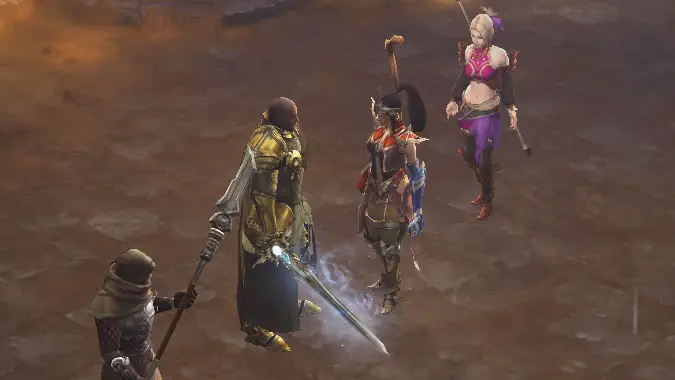 Diablo game director Josh Mosqueria, who's been running the team since 2013, is no longer with Blizzard as of July 1. However, Blizzard is already hard at work tracking down a replacement — and plenty of other new staffers for Diablo.
Thanks to an amazing team and community! Forever #diablo

— JOSH (@joshmosq) July 2, 2016
The Diablo team is something of an oddity. Blizzard has been moving staff off Diablo and on to other teams for a while now. It's no coincidence that Legion has a Diablo-like legendary system, because a former Diablo item designer is working on it. It's not as though we mind Diablo 3 thinking spreading to other Blizzard games: D3 is fast-paced fun, and infusing some of that into World of Warcraft's end-game grind is an interesting idea. (And one that seems to work well in Legion.)
But the apparent mass exodus from the Diablo team has us wondering just what the future of the game is… or if it even has one. Blizzard told Polygon that Diablo 3 is "in a good place at this point" and Mosqueria felt he could walk away with minimal impact to the team. Blizzard is already looking for a replacement to "lead the Diablo series into the future." That's not the only opening, either: Blizzard is hiring for six other Diablo roles, including senior animator, senior character artist, senior concept artist, and senior VFX artist. And these gigs? Blizzard specifies they're for its "next hit game."
These aren't the first job openings that have implied Diablo 4 is on the way: Blizzard has been staffing up for a year. So just when will this unannounced project turn into an announced project? Considering Blizzard has a huge space at Gamescom next month — a full half of Hall 7 — perhaps we'll be hearing about the next big thing in Diablo soon.