New Overwatch hero Ana Amari now available
Updated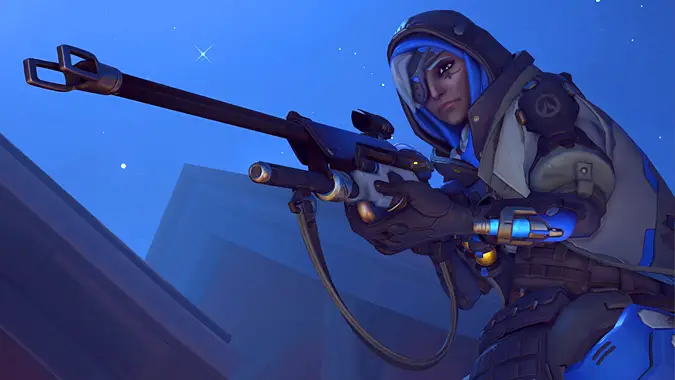 The World of Warcraft team isn't the only one throwing out updates today — Ana Amari, the newest Overwatch hero is now available for play on live realms. If you don't see Ana in your lineup, log out of Overwatch entirely and wait for the latest update to be applied. As a support sniper, Ana's toolkit includes a shot for healing right along with a shot for damaging enemies, a biotic grenade, an ever-so-handy sleep dart, and a Nano Boost ultimate.
Ana's been available on the PTR for a week now, but we definitely didn't expect to see her quite so soon. For more information on Ana, check out her gameplay trailer below, along with her origins trailer — and don't forget to go read the latest free Overwatch comic Ana Amari: Legacy while you're at it.
Update: We now have a developer update from Jeff Kaplan introducing Ana.