Breakfast Topic: Overwatch and new heroes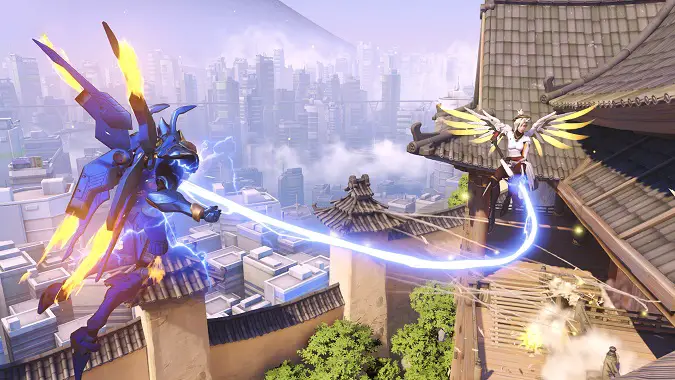 So I was thinking about Overwatch, something I do a lot for a game I don't play. I've gone so far as to finally buy the game, even, and yet I'm never moved to play it thanks to the state of my vision. On a good day I can participate but I don't have that many, so instead I just muse about its lore and the characters we have… and the ones I'd like to see in the future.
Some folks have mentioned that Overwatch already seems to have its share of "back from the dead" characters, and I see that. So even though I find the backstory fascinating, I don't want Gerard Lacroix back as a playable character.
What I want is someone who cared enough about him to want revenge.
We're going to have more about the history of Overwatch soon — April 2017, to be exact — and I'm hopeful we'll learn more about Gerard, his work against Talon, and how he became such a thorn in their side that they went as far as to create Widowmaker to stop him. And I admit, part of me would love it if it turned out he wasn't all dead — perhaps a cybernetic reconstruction, or an Omnic chassis with his memories and experiences — but frankly, I'd be happy with some loved one or relative out for revenge on Talon and anyone who helped bring Lacroix down, with a big bull's eye painted on Widowmaker in the bargain.
But that's just me. What about you? Are you good or would you like to see more Overwatch heroes?