WoW
Aug 1, 2016 5:36 pm CT
The Tomb of Sargeras Part One: The Fate of Another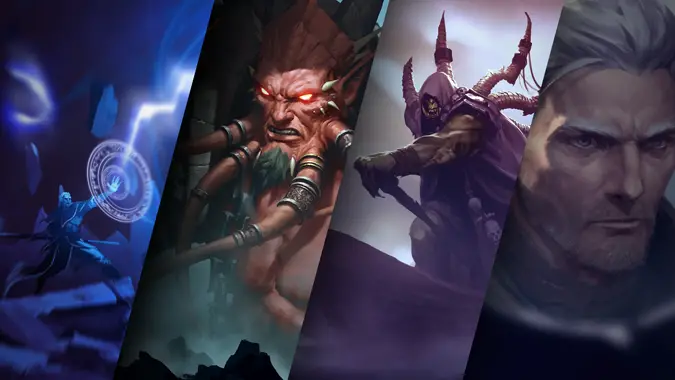 Blizzard has tons of printed lore and animated shorts, but today they've released their very first audio drama. Written by Robert Brooks and narrated by Steven Pacey, The Tomb of Sargeras tells the story of Gul'dan's journey to — you guessed it — the Tomb of Sargeras. There, he is charged with the task of opening a path for the Legion to come to Azeroth. Sargeras is essentially an audiobook with more oomph. There's the usual narration, but it's accompanied by music and sound effects as well. And the end result is pretty awesome.
This week's story is Part One: The Fate of Another.  In part one we learn what happened to Gul'dan after his departure from Draenor, and get an introduction to the Nightfallen. And Gul'dan learns more about Azeroth from his dark master as well…and the purpose of his journey.
I'm a fan of Blizzard's prose, but this new format is pretty amazing, and the story is promising so far. It's setting up Legion, but it isn't really spoiling anything at all. To be clear, this isn't the original voice actors reading out the lines, it's one person reading the story. But Pacey does a terrific job narrating, and I can't wait to see where Sargeras goes from here. You can subscribe to the four part series on iTunes, find it on World of Warcraft's YouTube channel, or subscribe to the RSS feed on the Legion website.