Breakfast Topic: Three weeks until Legion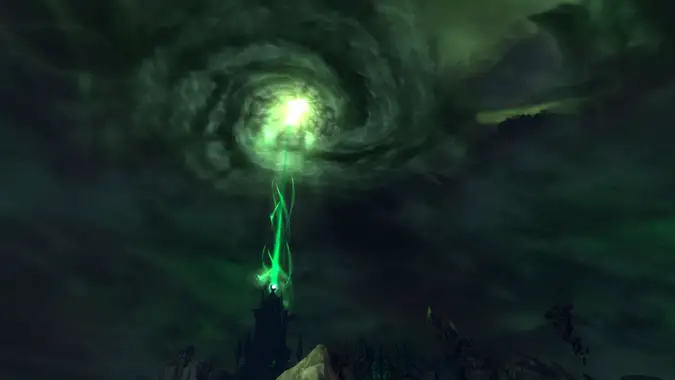 This week (specifically August 9th) we get pre-order access to Demon Hunters and the first part of the Legion pre-expansion event, the Invasion. We'll see iLevel 700 gear for transmog (and gearing up in some cases) and we'll get to experience the first stirrings of the Legion as they push into our world, bent on the destruction of all we hold dear.
I'm really looking forward to it. I'm not sure what I'll do first — probably I'll do the starting experience for a Demon Hunter and get myself to level 100 so I can grab some of that Demon Invasion gear for transmog on him or her. (Probably a her, I like night elf ladies but I'm less fond of the dudes unless they're wearing plate.) After that, I'll start running all my various level 100 alts through it, to increase my chances of getting the weapon drops I want.
I'm not 100% positive that the Broken Shore event will be live, but if it is, I'll likely run through that on every character possible as well. My Shaman and Hunter in particular, I think, because I want to get those characters as ready as possible once the expansion launches.
Now it's your turn — what are your plans for this week? What will you be doing with the next three weeks as Legion gets closer and closer?