Breakfast Topic: What did you name your Demon Hunter?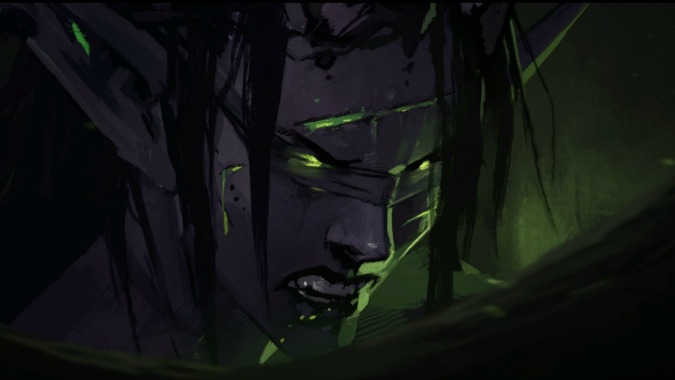 Names are hard. The good ones are taken. Intentionally misspelled variations on good names are…awkward. Randomized names are generic. But I know you all are creative. You must have thought of some clever names for your freshly minted new Night Elf and Blood Elf Demon Hunters.
Mine was rather easy, actually. All my Night Elf characters start their names with the word Lunar. There's my very first character and long time main druid, Lunarbeast, as well as my hunter Lunarbow, and I even cheated a bit with my Worgen rogue Lunarfang.
So when it came time to roll a Night Elf Demon Hunter on Tuesday, I tried Lunarglaive and it was accepted immediately. Not horribly original, but it gets the job done.
What name did you all end up with for your recently jail-broke, spectral-sighted, demon-infused, dual-wielding, elf assassin?